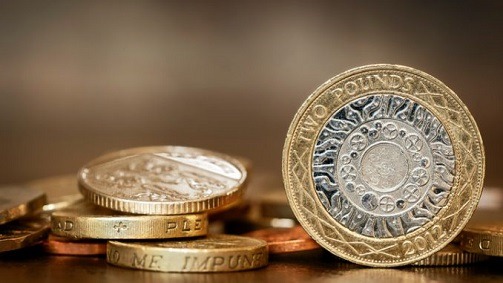 How will CQC fee increases affect general practice? Included in the CQC's latest regulatory fees consultation is a proposal to increase current annual fees by more than 75% with single location GPs due to be charged £4,839 and multiple location GPs £17,893. We asked our readers if practice managers should be concerned by CQC fee increases
Mrs Jo Shepherd, practice manager, Wye Surgery, Kent
I am appalled that the CQC are considering increasing the fees yet again. There appears to be no justification for this increase – especially when it increases from £2547 to well over £4000 a year, an increase of over 78%.  NHS England should be responsible for paying these fees particularly as this was imposed on practices. Our income is not increasing at the same level and practices are already struggling financially to cope with the on-going increases in supplies, staffing, indemnity payments – when will it stop? Is it the NHS intention to close practices by making it so unattractive and financially unviable? I would be very interested to hear why the proposed 2017/18 fees are so high. I'm not a happy practice manager. The constant erosion of income and profit has to stop.
Dr James Parsons, Orchard Surgery, Stoke-on-Trent
I'd tend to look at this question a little differently and think about the reasons why this situation is happening; it's so the government can say that it is increasing NHS funding when they are de-funding other departments and then getting the NHS to pass money to these departments. For example, the back-office functions of the NHS are being increasingly funded through formulas where the NHS frontline receive payments and then are expected to put forward money for high licensing costs and registration fees so, actually, there is a great 'smoke and mirrors' trick taking place here in order to say that there is a funding increase when there isn't. Another great example is the proposed increase to NHS pension employers' superannuation. There's going to be a charge for employers to fund the back-office cost of the NHS Business Services Authority as well and this shows, again, that, while the government are saying pay is rising and funds for the frontline are rising, actually pensions are going to be funded by the front line through increased charges.
Virginia Patania, transformation partner, Jubilee Street Practice, London
Quality in General Practice is a hard nut to crack. You have the QOF appearing to provide an initial answer through payment incentives and then the CQC, where the mechanism is reversed entirely and practices are asked to pay in order to demonstrate their contractual compliance.
The key to the problem is precisely in this concept of having to pay to demonstrate compliance. Although financial increments to the GP contract are meant to meet the rising cost of CQC registration there is something strongly powerful and concerning around the governance of our contractual compliance. The real muddle here is not only about the money; it's the seemingly interchangeable use of the words 'quality' and 'compliance'. So we pay to show and deliver compliance, which is bad enough – but in the meantime, who's looking at quality?
The nut remains uncracked.
David Behan, chief executive of the Care Quality Commission
We regulate over 30,000 health and adult social care providers and we set clear expectations of what good care looks like and when improvements need to be made. We will soon complete inspections of all services we rate. We know that our work is leading to better care – providers tell us our reports help identify areas for improvement and we regularly see improvements when we re-inspect.
Protecting the public in this way has a financial cost. The fees paid by providers enable us to fulfil our purpose of making sure health and social care services provide people with safe, effective, compassionate, high-quality care. The consultation proposals we have published follow the plans we set out in 2015 to continue to meet the Treasury's requirement to recover our chargeable costs in full from providers. It is important that we give providers and their representatives the opportunity to review and plan for any changes that affect them from April 2017.
Don't forget to follow us on Twitter, or connect with us on LinkedIn!