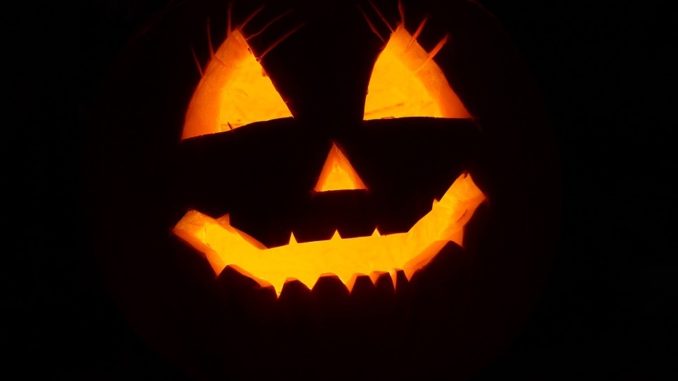 Halloween has a formidable reputation in the world of medicine, but what can a practice do to harness the horror and provide excellent service to patients?
Plenty of people wind up in their GP surgeries the day after Halloween. Whether it be from a pumpkin carving accident or an alcohol-infused tumble dressed as a scary aubergine (google it), practices are often crammed with the injured and hungover around All Hallow's Eve. Halloween, therefore, has a notorious reputation in the medical world.
Here at Practice Business we wanted to explore what can be done to seize back the power and use the spooky spirit for good in your GP surgery. With the help of examples from several stellar practices, you can be well on your way to a Halloween full of health as opposed to medical horror.
Here are our suggestions for using Halloween to your practice's advantage:
Host a 'Halloween flu party'
Its autumn and it's the start of flu season. This practice in Birmingham orchestrate a 'faBOOlous Halloween flu party' walk-in clinic every year to make the experience of a receiving a nasal flu vaccine (ironically) less terrifying for two to four-year olds. What better to use Halloween, a holiday infused with fun make-belief and sweets, as the driving force behind flu vaccination appointments? Rebranding a session of inoculations as a 'party' is also genius marketing.
Thoughtful and innovative ways to make parent's lives easier really strike a chord with the local community. A Halloween flu party also increases the number of children attending their appointments, ensuring more are safe from this year's flu strain. This not only protects them from a nasty experience but prevents the spread of flu viruses to elderly relatives who may not bounce back so easily.
You could consider using Halloween to stage a similar walk-in clinic for youngsters in your practice. The surgery will be crawling with little ghosts, vampires and witches– all protected from the real viral horrors lingering in nurseries and classrooms.
Have a Halloween cake sale to raise funds
Earlier this month we showcased this practice in Exmouth who held a cake sale to raise funds for a suicide awareness charity.
Halloween is a fantastic occasion to do something similar. Whether you choose to raise money for a specific charity or simply want to generate some extra cash to pump into new ventures, clinics or services at your own practice – cake-based fundraising is always a hit with patients.
A cake sale can also be used as an incentive for patients to attend their GP surgery, so you could combine your Halloween flu clinic with a Halloween themed cake sale to make the most of the holiday spirit.
Halloween and medical terrors go hand-in-hand, so make a bleeding 'slasher' cake or some eye-ball cake-pops and turn your practice into a repository of scary-yet-delicious treats. Check out these BBC good foods recipes for some inspiration.
Create a Halloween themed medical poster for your practice
On a more practical note, GPs may see a spike in appointments around Halloween. This is largely due to the use of large knives, costume injuries and alcohol. A poster highlighting the medical hazards surrounding Halloween may help raise awareness and decrease the risk of further pumpkin-based accidents.
NHS Bristol released some top tips on how to stay safe on Halloween, which we have republished here for your convenience:
Sharp knives and thick pumpkins are a fearful combination- take extra care when carving
Candles and lanterns might be atmospheric, but they're a hazard. Be aware of your surroundings and keep costumes away from naked flames
Avoid tripping on your costume by making sure you can safely move your feet
Drinking? Know your limits and alternate alcoholic drinks with soft drinks or water
Take care putting up decorations to avoid a nasty fall
Wearing face paint or make-up? Make sure you've done a patch test to prevent any allergic reactions
If you become unwell, call NHS 111 who can advise you and arrange out of hours GP appointments if appropriate.
Working these into a poster you can display in your practice may just prevent some poor, inebriated soul dressed as a velociraptor turning up with a sliced off finger. A true Halloween nightmare.
Don't forget to follow us on Twitter, or connect with us on LinkedIn!