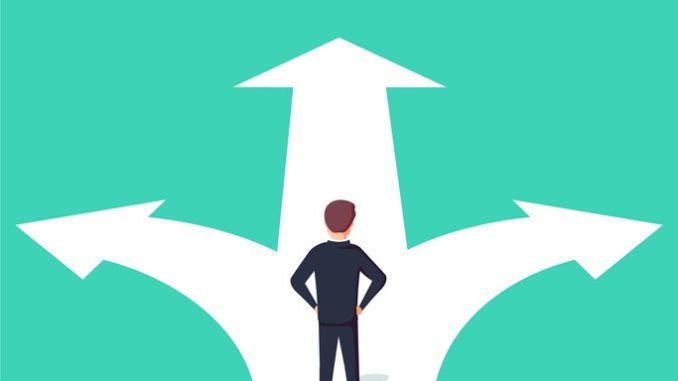 Do you feel like your career has slowed to a stop? It's not uncommon for professionals in their mid 30s to 50s to feel this way. There are few things more frustrating than failing to make progress—luckily, there's plenty you can do about it
CREDIT: This is an edited version of an article that originally appeared on Robert Half
Here are five signs that your career has stalled along with ways you can pick the momentum back up again.
Your skill set is out of date
To remain competitive, and grow within your career, it's important to continue learning. The pace of industry and technology is picking up, which means skill sets are rapidly changing – requiring professionals who are just as adaptable.
You could easily kick-start your career into action by taking a training course or making an effort to learn something new – conduct some basic research and find out which skills are most in demand for your industry. It's also a good idea to meet with your line manager to identify the skills which will complement the future direction of the company.
You've stopped hitting your career goals
Each new year should begin with a list of career goals which take into account where you'd like to be at the end of the year, and an outline of achievable targets to help you get there.
You may have stopped hitting your goals for any number of reasons – for example, a disengagement from your role, overly ambitious targets or a change in your role requirements which have put you off-course. Try requesting a meeting with your manager so you can both reassess your career development plan and get things back on track.
You took a career side-step and got stuck
Sometimes it's necessary to take a 'stepping-stone' role to help move your career into a position you might grow from. Although you intended to gain experience, make connections and leave after a year or two, you've become stuck in this role and are unable to move forward with your larger career plan.
If this has happened, return to your career plan and decide which is the next logical step to secure progression. You could also try enlisting the assistance of a recruitment professional – they have the skills needed to help you refine your plan and move you towards your next opportunity.
Considerable time has elapsed since your last bonus or pay rise
Has it been a while since you were rewarded with a bonus or pay rise? It could be a sign that you aren't chasing new career achievements or hitting your targets. You can start by checking a trusted, industry-wide report, like the Robert Half Salary Guide, to see whether your industry is currently awarding bonuses as standard and what the salary benchmark looks like within your location. From there, you can choose to negotiate a pay rise or to assess new opportunities elsewhere.
You're bored at work
A recent survey by Robert Half showed that the average UK employee spends five hours a week bored at work. As you can imagine, this is terrible for engagement and productivity, and certainly won't help your career develop.
To avoid workplace boredom, start requesting to pitch for more projects, ask to hone your training or request to take on new responsibilities which test your skill set.
It is a part of the natural curve of life that, sometimes, we feel like we are no longer pushing forward in our careers – but this doesn't mean you have to just sit and wait patiently for something to happen; make it happen! 
Don't forget to follow us on Twitter, or connect with us on LinkedIn!