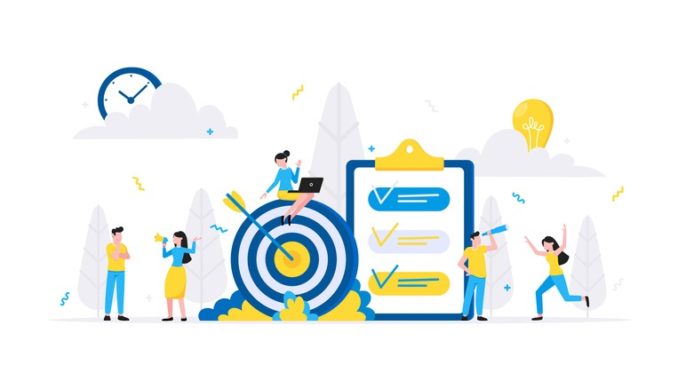 Many people say, 'I couldn't work from home – I wouldn't be able to concentrate'. But, with COVID-19 causing so many organisations to shut their doors, many people no longer have a choice
It's not always easy to focus on work when there are other tasks – and entertainment – around the house, but there are ways to make this transition easier.
Physical organisational tools
The key to keeping your focus is knowing what you are meant to be focusing on. Keeping a physical to-do list in a diary or notebook will help you keep track of your day and will allow you to always know what still needs to be done. When you finish work the night before, or before you start in the morning, write down a list of tasks you aim to complete that day.
Make you sure the list is realistic; there is no point in writing down a million tasks which are unachievable in a single day. This will only lead to you feeling overwhelmed and then frustrated when you don't complete them all.
Having a physical to-do list will help you keep your focus as, when you feel yourself beginning to procrastinate, you can move on to the next task on the list. Also, who doesn't love that satisfying feeling of ticking off a task when it is done!
Digital organisational tools
As well as physical organisational tools, there are also many digital organisational tools that you can use to help keep your focus. Using digital tools like Asana, Microsoft Teams, Google Docs, etc. can help you discuss with your team who is doing what, and allows you to keep track of what tasks other people in your team have completed, and what still needs to be done. This way, your team  knows they are accountable for the work they are doing, meaning they are less likely to waste time watching Netflix!
Taking regular breaks
When you are in the office you don't sit at your desk from the start of your day until you go home, without moving. Just because you're now at home, this doesn't mean you should be tied to your desk either. Schedule-in breaks every couple of hours to make sure you have time to refresh, and clear your head. Whether this consists of making yourself a cup of tea, eating a snack or popping out in the garden for a quick stretch of your legs, it is important to take time away from your screen. If you would normally take a proper lunch away from your desk in the office, you should also do this at home. This will allow you to re-focus when you return to your desk and, hopefully, stop too much procrastination occurring.
Working from home will be the new normal for many of us, and it that will take time to properly adapt to it – but, the sooner you can find ways to get into a routine and focus properly, the easier you will, hopefully, find it!
Don't forget to follow us on Twitter, or connect with us on LinkedIn!