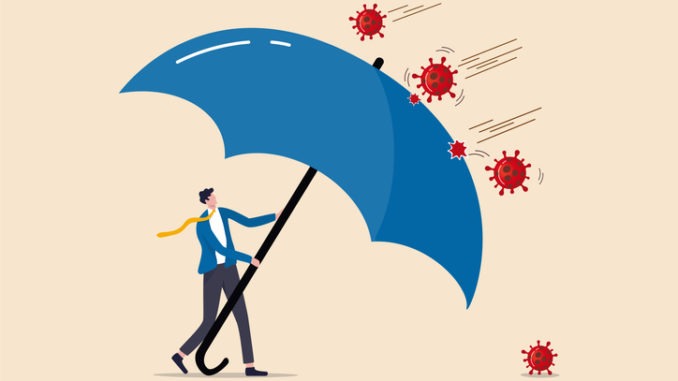 Nearly 16,000 patients are listed at Chippenham's Hathaway Medical Practice. So how has one of Wiltshire's biggest surgeries coped with the pandemic?
CREDIT: This is an edited version of an article that originally appeared on Wiltshire Times
COVID had an immediate effect on the working practice of the doctors and nurses in general practice, and they are now gearing-up in anticipation of a busy winter, honing new ways of working forced by lockdown.
"We were swift to change how we organised our premises to keep staff and patients safe," says GP Dr Tam Tureks. "We change into scrubs, have taken out carpets from some consulting rooms, and have perspex screens for reception. An intercom system for the front door was installed, and a one-way system through the building.
"We converted our branch surgery at New Road into a , primary care network, 'hot hub' to see any patient with a fever or COVID-related symptom. This allows 'hot' patients to be seen at separate premises, away from the medical centre and immunosuppressed and vulnerable patients who require routine care."
GPs now spend their time doing online or 'phone appointments, reducing the need for patients to attend the surgery, which has installed new conferencing software. "Our clinical system now allows us to immediately send an invitation for uploading photos or start a video consultation." said Dr Tureks. "The video consultation has been surprisingly popular as a good communication method. Often, relatives are able to use their 'phones, to help those who don't have the technology to communicate with us.
"The acceptance of this new way of working has been rapid and successful. In particular, we have a new working relationship with the care homes as we have been doing virtual ward rounds and seeing individuals in their own rooms by video. The development of the care home/GP relationship has been a real success."
Dr Turek says the other big change with COVID has been the widespread private purchase of blood pressure machines, thermometers and, sometimes, saturation monitors by individuals and care homes.
"These provide crucial readings and observations that allow us to assess the severity of symptoms, and manage conditions safely by 'phone and video," she explains. "This is here to stay, but there are clearly situations where telephone, photo and video are not appropriate and we, therefore, offer a safe environment to our most vulnerable patients for face to face appointments."
An evolving primary care network
Practice manager Kim Hiles is spearheading the new way of working, and co-ordinates the 65-strong head count of six partners, five salaried GPs, four GP trainees, one nurse practitioner three paramedics, six registered nurses, five health care assistants, two pharmacists, two physios, one care co-ordinator, one living well Age UK worker, three apprentices, three prescription clerks, eight data staff, 15 reception/info suite staff, two practice managers and one operations manager!
"Our primary care network is evolving and developing in line with the new service models in the NHS Long Term Plan," she says. "We are employing additional pharmacists, physios and community connectors.
"The receptionist role has changed so much over the past couple of years. Many of our receptionists have undergone extra training for care navigation which enables them to help our patients get the right support at the right time to help them manage their needs. This may include signposting to a range of different staff and services, rather than going to see a GP here."
Hathaway is part of a five-strong surgery hub which looks after 58,000 patients, along with Chippenham, Corsham and Box Primary Care Network. "We have always looked to adapt to new models of care and, for a few years now, have employed paramedics and nurse practitioners with a prescribing qualification," Kim adds. "We have a prescribing team working with Age UK and Wiltshire CIL, along with a 'leg club' which treats patients with lower leg ulcers in a social rather than clinical setting."
Patients' groups are also embracing the changes. Roger Nicholas, chair of Hathaway Patient Participation Group says he thinks the enhanced triage system is one of the surgery's key strengths. "The system gives the patient an opportunity to speak to a medical profession, and that might be a paramedic, nurse practitioner or a duty doctor.
"This can escalate if an appointment needs to be made to see a doctor, physio etc., in the next few hours – the efficient, patient and personable skills of the reception staff are key in this." He explains that the practice is also introducing patient events on a variety of medical themes, led by local hospital consultants and nurses.
"These are very popular and we have to limit by ticket entry!"