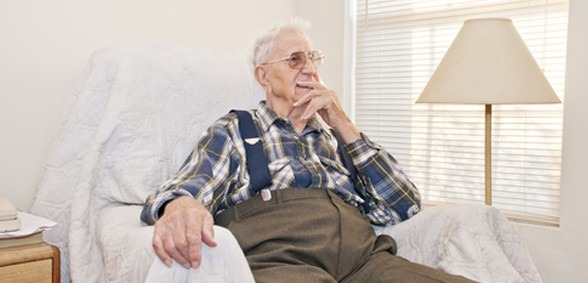 As reported by Jewish News, elderly Holocaust-survivors at a retirement community are fighting the proposed relocation of their local GP practice
Residents at a Jewish retirement community are fighting the possible relocation of their local doctors' practice.
Selig Court, in Golders Green, is home to Shoah survivors of Nazi persecution
They have written to Ravenscroft Medical Practice to express their concern about a proposal to move to Finchley Memorial Hospital. The hospital is three miles away, making it more difficult for residents to attend.
The letter reads: 'We all live in Selig Court which is home to a group of vulnerable and frail survivors of the Holocaust and Nazi persecution, most of whom are aged in their late 80s and 90s.
'We have not been consulted or received any direct mail from the GP Surgery, but we are extremely concerned because we use these resources frequently.'
A public consultation will inform the final decision over whether the move should take place.
Dr Barry Subel, principal partner of the practice, wrote to the patients to say that the move would bring significant healthcare benefits.
'Subject to the outcome of the consultation, should the practice move, you will see the same doctors, nurses and other healthcare professionals that you regularly see at Ravenscroft Medical Centre's current location', he added.
The residents went on to mention how far away the proposed new location is. 'What arrangements would be made to support the many elderly patients who would be quite unable to undertake these journeys to the far distant Finchley Memorial Hospital because of their mobility needs.
'The need for frequent or urgent visits and/or the considerable costs involved in hiring taxis and paying for carers as escorts
'How would end-of-life care be facilitated from such a distance?'
Angela Murphy, director of community services at Jewish Care, said: "Whilst we understand the potential benefits the new location could bring we know that travelling over three miles to see a doctor is going to be problematic for many.
"We will be supporting tenants and residents to ensure their voice and concerns are heard."
Don't forget to follow us on Twitter, or connect with us on LinkedIn!