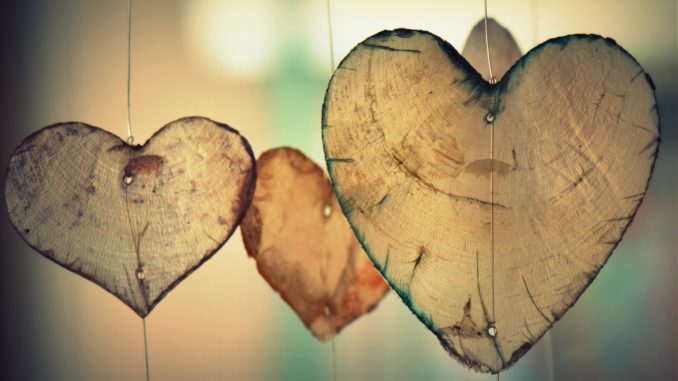 Commonly termed 'high blood pressure', hypertension is a serious health problem that affects thousands of Brits. It can be potentially life-threatening if ignored and left untreated. OMRON Healthcare Europe shines a light on the current state of hypertension and explores the top ten tips to help you live a long and strong life – without having to make any compromises
Hypertension is the number one contributing risk factor for global death – causing strokes, heart attacks and other cardiovascular complications. Each year 10 million lives are lost, needlessly, due to complications caused by raised blood pressure. Ultimately, many of these fatalities are preventable. Simply. by checking your blood pressure regularly you can make sure you are on the right track or seek help if your blood pressure values are higher than normal.
As individuals, we need to equip ourselves with the facts and reality of our health. Here are some tips to help you combat hypertension and keep your heart healthy in 2019.
Get to know yourself
The truth is, almost anyone can suffer from hypertension. However, there are certain groups who are at a higher risk of developing the condition, including those who are obese, elderly, diabetic or pregnant, as well as heavy smokers and individuals under a great deal of stress.
If you are worried about the health of your heart, it's important that you regularly monitor its health. An estimated half of those people with high blood pressure, are unaware of it, according to the 2018 ESC/ESH Guidelines for the Management of Arterial Hypertension. The most up-to-date guidance recommends the use of home blood pressure monitors as part of the diagnosis of hypertension.
While previously you would have to have seen a GP to get an accurate measurement of your blood pressure, there are now a number of clinically-validated home blood pressure monitors available for sale.
Get familiar with monitoring tools
The positive effects of self-management rest on our individual willingness to – pro-actively and regularly – self-monitor. You can now purchase clinically-validated home or on-the-go blood pressure monitors that guarantee the same accuracy of results as you would receive in your GP's office. However, before buying any form of monitor, check its credentials carefully.
The positive effects of self-management rest on our individual willingness to – pro-actively and regularly – self-monitor.
Here is how to accurately take your own blood pressure:
Do not drink alcohol or caffeine for at least 30 minutes before taking your readings, and rest for at least 5 minutes before taking your blood pressure.
If you are using a table device, make sure you are sitting with your feet touching the ground and that the angle below your knees is at 90 degrees.
Your elbow must rest on a table and the cuff should be placed at least 1 finger above your elbow line.
Make sure you read all the instruction manuals to guarantee confident results.
Regular and continual monitoring is essential
It is important to note that, whatever test you choose to use, it has to be done regularly. To record the true evolution and change in your blood pressure you need to track results over time, regularly recording and monitoring the results.
Track changes with apps
Research has shown that proper healthcare education in combination with a reminder for medication intake improves treatment compliance. There are a variety of apps on the market that can track your progress and send reminders about healthy habits and medication. Use technology and data to your advantage in improving your healthcare.
Remember, change can be slow

Change happens slowly. 2019 is about instilling a new routine and a new perspective on your health. This is a marathon, not a sprint. Take it one step at a time and ensure you stick to your new programme to live the best year you possibly can.
Don't forget to follow us on Twitter, or connect with us on LinkedIn!