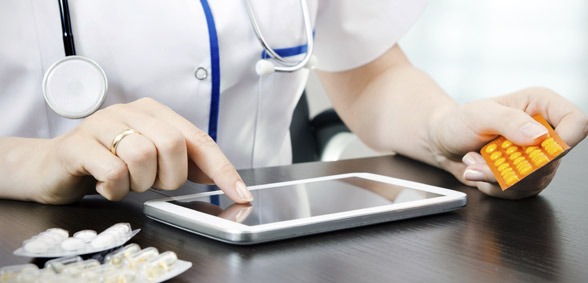 An online healthcare service aimed at granting patients more freedom is currently being tested in Wales and has been received positively so far, according to Wales Online
Following the news that GP at Hand's expansion has been halted, a new healthcare app and website in Wales is currently faring far better, Wales Online.
Using the Patients Know Best (PKB) service, people are able to access their own test results, reschedule appointments and e-mail healthcare professionals for advice. It can be accessed on a mobile device or computer, and those without access to or good knowledge of these tools can choose to entrust their information to a carer or relative.
The service also offers virtual video appointments, enabling patients to speak to a doctor from their own home.
The PKB pilot was successful; now, a selection of patients with long-term health issues have been given access to the app in order to gauge whether the technology is effective enough to be rolled out across the NHS in Wales.
Hamish Laing, chair of the project board and former medical director for Abertawe Bro Morgannwg University Health Board, said that PKB has the potential to reduce waste in the Welsh NHS, thus saving money and improving experiences for patients.
"Patients Know Best is a really powerful tool for patients, to empower them to take control of their own conditions and share their information with who they want to," he said.
"But it also allows the NHS to look after people differently, so instead of seeing them regularly in a clinic when they're perhaps well, we can use the platform to let patients tell us when they need to be seen.
"That allows them to get on with their lives without having to take a day off work unnecessarily.
"At the moment we have a lot of people coming to outpatients that really don't need to be seen. We are under a lot of pressure in hospitals, and this platform will allow us to create space in clinics."
PKB is the first technology to be allowed access behind the NHS's secure network.
PKB's beginnings
Found of the service, Dr Mohammad Al-Ubaydli, suffers from a genetic immune deficiency which inspired him to create the service. Initial development began a decade ago; now, PKB is being used in 30 hospitals.
"I myself have a long-term illness and need help from lots of people, all of whom care about and contribute to my health," he said.
"But managing complex care is hard. I have to schedule appointments with a number of clinicians, manage my medications and co-ordinate with loved ones who participate in my care.
"Ten million people in the UK alone have long-term illnesses that need this kind of care, including diabetes, asthma and heart disease.
"Over the years, I noticed that my clinical team was relying on me to know important information. This was not because I trained as a doctor myself, but because I was the only one who turned up to all the appointments! This is how patients know best.
"And this is why we built this website – to give each patient better tools to manage their health."
Don't forget to follow us on Twitter, or connect with us on LinkedIn!