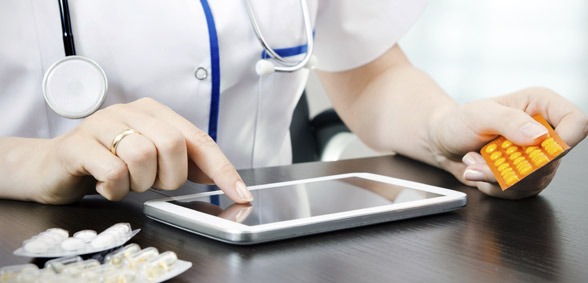 The Now GP video consultation platform will soon be trialed by a number of practices across the country
Digital Health has reported that some practices in England are set to begin trialing the Now Healthcare video consultation platform, Now GP.
Five groups of NHS practices and one additional large practice will begin inviting patients to join them on video appointments by calling in remotely.
Using the Now GP service, patients can also book appointments online and manage their own prescriptions with the prescription delivery service.
The platform cost £5m and will enable doctors to help their patients outside of office hours, as well as hopefully saving time during their working day and discouraging people from not turning up at their allotted appointment time.
Lee Dentith, CEO and founder of Now Healthcare Group, said that this technology provides "an evolution of a traditional way to see a GP" without requiring additional funding.
"Our technology assists patients because it gives GPs the opportunity to continue to see their patients – rather than losing them to other practices offering online consultation services," he said.
Now Healthcare hopes that GPs will use its platform to consult with the end-users "for a couple of hours each week" to begin with. Additionally, the company will provide its own clinicians.
"We will also offer practices the chance to use our own GPs, free of charge, to carry out additional video consultations – such as for evening appointments – with a view to driving more people to use our app."
Now Healthcare has been busy recently, notably opening a £1.5m 'tele-pharmacy' in Liverpool for dispensing and delivering around 500,000 repeat medications per month for those with long-term health issues. This can link in to Now GP; the platform will include an option for patients to select Now Healthcare Group's prescription delivery service. Otherwise, patients can choose their own dispensing pharmacy.
Now Healthcare said the practices involved in the trials will be named shortly, and hopes to allow other GPs to use the platform soon.
Don't forget to follow us on Twitter, or connect with us on LinkedIn!