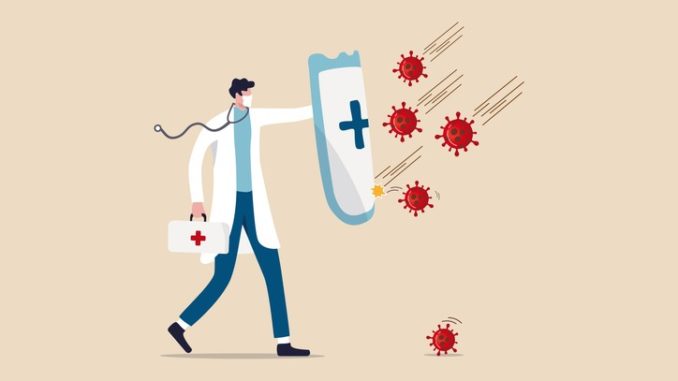 GPs are predicting a 'lingering and difficult legacy' of illness and disease left by COVID-19 and must be appropriately supported to care for patients in its aftermath, the Royal College of GPs warns in a new report
The College says that general practice is preparing for an 'influx' of patients with 'long COVID' – those who have recovered from the virus but who will go on to experience new or longer-lasting symptoms such as respiratory difficulties, cognitive impairment and chronic fatigue, all of which will require long-term treatment and support from GPs.
The RCGP says that while the focus of the pandemic up until now has been on ITUs and hospitals, it is general practice that will be 'central and essential' to the recovery and rehabilitation of patients and rebuilding the NHS post-pandemic.
Its new report General Practice in a Post-COVID World, outlines how GPs will be on the frontline of dealing with the physical and psychological health consequences of the COVID-19 virus, and the need for urgent government planning and funding to prepare general practice services for facilitating the recovery of local communities.
Prior to the outbreak of the pandemic, more than 1 million patients a day were already seen in general practice. The College predicts a 'new wave' of physical and emotional health problems as patients try to recover from their COVID-19 experiences, not least those who have been treated with mechanical ventilation in intensive care, and a surge in other mental health issues resulting from the social and economic impact of lockdown, such as social isolation and unemployment.
The report calls on the four governments of the UK to each produce a comprehensive plan to support GPs in managing the longer-term effects of COVID-19 in the community.
The College says the plans should contain:
Costed proposals for additional funding for general practice;
Solutions for how the current GP workforce capacity can manage new and pre-existing pressures;
Commitments to continue the reduction in regulatory burdens and 'red tape' which has enabled GPs to spend more time on frontline patient care during the pandemic;
A systematic approach for identifying those patients who are likely to require primary care support; and
Proposals for how health inequalities will be minimised to ensure all patients have access to the necessary post-COVID-19 care.
RCGP chair Professor Martin Marshall said: "The way in which GPs and their teams have responded to the crisis has been remarkable and despite the numerous challenges that COVID-19 has presented, we have seen positive changes in general practice as a result of the advancements in technology and the reduction in contractual and regulatory compliance.
"The temporary suspension of the Quality Outcomes Framework, practice inspections, and greater flexibility in the appraisal cycle during the pandemic have enabled GPs to invest their time and expertise where it is most needed – frontline care for patients.
"But COVID-19 will leave a lingering and difficult legacy and it is GPs working with patients in their communities who will be picking up the pieces.
"The pressures in general practice prior to the pandemic have been well documented by the College but we are now gearing up for the wave of new pressures coming our way as a direct result of COVID-19. There will be a significant influx of patients with lingering 'long COVID' illness, both physical and emotional, and GPs must have the necessary resources and support to care for patients and help them come to terms with and readjust to the aftermath.
"General practice has remained open for business throughout the pandemic and GPs have continued to see patients with COVID and non-COVID illnesses, as well as keeping up vital preventive work such as the childhood vaccination programme. This has helped to alleviate pressures on other parts of the NHS, such as emergency departments.
"But the focus must now shift to greater support for general practice. The four Governments of the UK need to acknowledge the incredible hurdle that lies ahead for GPs and their teams and ensure that general practice is best equipped to meet these significant challenges, so that we can give patients the best care possible in the months and years ahead."
Don't forget to follow us on Twitter, or connect with us on LinkedIn!