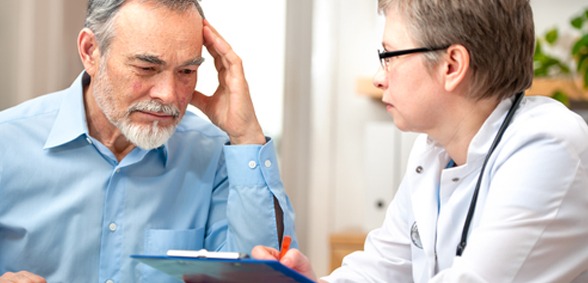 Credit: This story was first seen on Herald Scotland
A public health consultant has told MSPs that "systematic disinvestment" in GP services has caused a "recruitment crisis", Herald Scotland reports.
Dr Eleanor Hothersall, of NHS Tayside, said becoming a GP is sometimes seen as "not a great job to have" and warned the issues in the sector are "part of one of  the biggest public health problems".
Giving evidence to Holyrood's Health and Sport Committee, she said: "My perception of general practice from various perspectives is that difficulties there are part of one of the biggest public health problems we are about to endure, that's our inability to deliver to the services we want to deliver through primary care, through a lack of workforce.
"So, we say we want something and we cannot actually have it on the ground because we don't have the people, we don't have the facilities there, through systematic disinvestment for a very long time at every level and through an increasing unattractiveness of the job in the first place.
"We have a recruitment crisis in general practice at every level because it's not a great job to have a lot of the time. I'm really sorry, don't shoot me."
She said the drive to move care into the community puts more pressure on primary care such as GPs "at a time when we have less and less ability to deliver the services there in the first place".
Earlier this month, the Scottish government announced it plans to spend £71.6m on general practice this year to improve the recruitment and retention of GPs as part of a pledge to invest an extra £250m each year by 2021.
The announcement was welcomed by Dr Alan McDevitt, chair of the BMA's Scottish GP committee, who had warned Holyrood's Health Committee in September there was "clear evidence" of a "major problem" in recruitment.
'The crisis, the shortage of GPs, is now manifest and we are working very hard to change the fundamental nature of general practice to make it attractive for both doctors to stay in and to come into as a future career," he said.
Liberal Democrat health spokesman Alex Cole-Hamilton said: "Today we heard once again a senior health consultant warn of a GP recruitment crisis. We're seeing practices closing, patient lists expanding and an increasing number of elderly patients with complex health needs. There is, therefore, a very real danger that the GP crisis will get worse before it gets better.
"All of this can be traced back to what has been rightly described as 'systematic disinvestment' by the SNP government. That is why the Scottish government must do much more to alleviate the pressure on GP services."