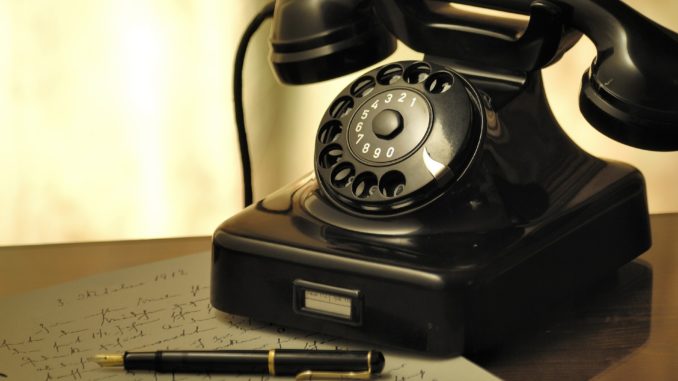 New technology may have the power to transform the NHS, but simply picking up the 'phone and calling patients helped one London GP practice increase seasonal 'flu vaccine uptake among diabetes patients by 20%
New research, published in open access journal Clinical Audit, details how a London GP practice managed to improve uptake of the seasonal 'flu vaccine among diabetes patients by 20% last winter. Having identified 393 patients with diabetes through EMIS, the team contacted them via 'phone or email over a seven-week period between October and December 2017, encouraging them to attend an appointment.
In the Boosting the uptake of the influenza vaccine in diabetics in general practice paper researchers, Vishaal Kumar Dovedi and Anita Kanya Iyer, claim that simple patient-notifying interventions are effective in increasing the uptake of seasonal 'flu vaccinations.
An estimated 10% of the NHS budget is spent caring for those with the condition; patients with diabetes are six times more likely to be hospitalised during an influenza epidemic than non-diabetic patients. Diabetes UK claims that vaccinating every diabetes sufferer could reduce GP consultations by up to 30,000 this year, making these findings relevant to all practices as winter approaches.
Simple process
In early October 2017 the East London practice used EMIS Web to identify diabetic patients on its patient register who had yet to receive the 'flu jab. A total of 393 patients were identified and were included in the research.
Using the contact information in EMIS, patients were either 'phoned or emailed inviting them to a local 'flu clinic where they could receive their vaccination. The strategy had three elements:
Call patients between 10:00 and 18:00 across a 2-week period, using a script, and record outcome of calls according to key.
Call all patients still on the DM018 list, according to system update that day, for a second time, using script. If there is no answer, leave a voicemail using script and record outcome of 'phone call using key.
Email all patients remaining on the DM018 list using email script.
Instant impact
Comparing pre-audit and post-audit figures, the practice recorded a 20% increase in the number of diabetic patients who were vaccinated against seasonal 'flu in the 7-week period studied. The researchers found that calling patients with a pre-written script proved to be the most effective form of patient notification.
They did encounter some familiar issues, with some patient 'phone numbers and email address having changed, or been recorded incorrectly in EMIS. In addition, operating in a London borough with a high BME population, researchers experienced language barriers when communicating with some patients.
More generally, the researchers noted patients had with common misconceptions about the vaccine – how it works, when it is best to have it and potential side effects.
Despite the challenges, the results are impressive. Analysing their findings, the researchers conclude that: "Our findings have the potential to be relevant to all general practices looking to increase their percentage uptake of the 'flu vaccine in order to achieve or surpass Quality and Outcomes Framework targets."
You can obtain the full paper online at: https://www.dovepress.com/boosting-the-uptake-of-the-influenza-vaccine-in-diabetics-in-general-p-peer-reviewed-article-CA
The scripts:
Script used when on the telephone to patients
Hello,
I am calling on behalf of Dr XXX from the YYY.
Records show you are due for your annual 'flu jab.
Would you be interested in booking an appointment to come in sometime this week or next to have it done?
Will only take 5–10 minutes.
If not may I ask why?
Thank you
Script for the voicemail that was used
Hello, I am calling for Mr/Ms X.
I am calling on behalf of Dr XXX from the YYY.
Records show you are due for your annual 'flu jab.
Please call the practice to book this in as soon as possible.
Thank you
Email that was sent out to patients
Good morning,
I'm contacting you on behalf of Dr XXX from the YYY GP practice.
Our records show that you have not yet received your 'flu jab this year.
Please feel free to call us to book your appointment.
For more information on the 'flu jab and its benefits in diabetics please visit:
http://www.diabetes.co.uk/flu-vaccination.html
Best wishes,
Don't forget to follow us on Twitter, or connect with us on LinkedIn!