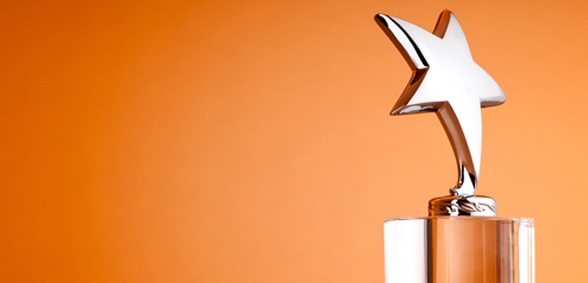 BMA commends Welsh GP partner for significant contribution to training efforts
A GP partner from North Wales has been recognised for her significant contribution to the training of Cardiff University medical students since 2003.
Stephanie Jenkins was named BMA Cymru Wales/BMJ Clinical Teacher of the Year at a recent ceremony at the National Museum of Wales in Cardiff.
In 2015, Dr Jenkins returned to full-time general practice, persuading colleagues that taking medical students for placement would be a rewarding experience.
As honorary lecturer in general practice for north east Wales, she recruited GP surgeries to take Cardiff University students for placements.
Dr Jenkins also won the 'Innovation in Teaching' prize in 2011 by Cardiff University for her work on simulation in the context of learning to be a doctor. She used her skills to co-run pre-hospital courses, teaching obstetric emergencies to paramedics at RAF Valley for several years.
Huw Williams was identified as the Rising Star, while Julian Forton scooped the prize for Teaching and Learning Innovation. The winner of the Outstanding Achievement Award was Graham Boswell.
The nominees for the awards come from local awards given by Wales Deanery, Swansea University Medical School, and Cardiff University School of Medicine.
The winners of the individual awards were considered by an independent panel of judges who then decided the overall 'all-Wales winner'
BMA Welsh council chair David Bailey said: 'We are delighted to be able to celebrate the achievements and outstanding contributions of our clinical teachers from across the country.
"The awards honour those who play a critical role in clinical teaching, creating better care for our patients across the health service and a great experience for trainees.
"Alongside the BMJ, it was wonderful to celebrate the critical importance of clinical teaching in hospitals and the community and to celebrate the excellent teaching standards here in Wales."
Vaughan Gething AM, cabinet secretary for health and social services, added: 'These awards celebrate the many inspiring clinical leaders in NHS Wales, leaders who are helping develop the next wave of health professionals while improving the care for patients today.
"Congratulations to all the winners; it was a privilege to meet so many people committed to developing excellence in the NHS."
The recipient of the BMA Cymru Wales Sherman Foundation Award, which promotes widening access to the profession, was Sophie Simmonds.
Sophie was the founder and inaugural president of the University of South Wales medical preparation society which aims to increase the skill set of students who wish to apply to graduate-entry medicine.
She has overcome personal adversity in her life, managing ongoing health problems relating to a heart condition, and losing family members. The student won £500 to go towards supporting her in her medical studies.
Don't forget to follow us on Twitter, or connect with us on LinkedIn!