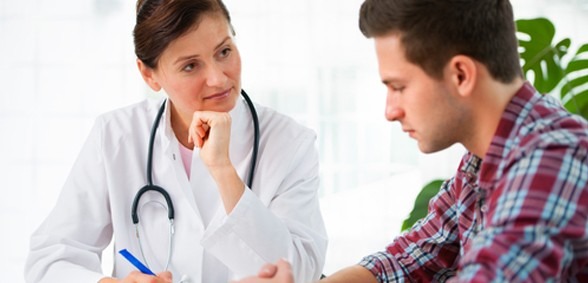 Credit: This story was first seen on iNews
NHS staff are reluctant to refer men to weight management services despite positive results because of a "gender bias" among health professionals, research has shown.
Experts from the University of Oxford, Men's Health Forum and Slimming World said their findings should lead the NHS to urgently tackle the situation, iNews reports.
Currently men make up only one in 10 patients attending commercial weight management programmes like Slimming World through referral by the NHS, despite being more likely to be overweight than women and more likely to carry dangerous excess fat around the waist.
Now a study of 940 patients has shown that when health professionals verbally offer referral to men and women equally, based on BMI and without the risk of gender bias, the proportion of referrals who are male jumps to nearly four in 10.
Professor Paul Aveyard, study author from the University of Oxford, said: "It looks like GPs and nurses are presuming that men would not want to use a commercial weight management programme, but our evidence suggests they would if health professionals offered it and recommended it. Our study found that an NHS referral and a simple recommendation like 'I think this could be good for you' is enough to persuade many men to cast aside any reservations they might have and to give a weight management group a try.
"And our data supports previous findings that when men do join these groups, they do very well – even better than women in fact. These schemes represent good value for the NHS."
The findings were released during men's health week, which is this year focusing on raising awareness of the dangers of carrying excess fat around the waist.