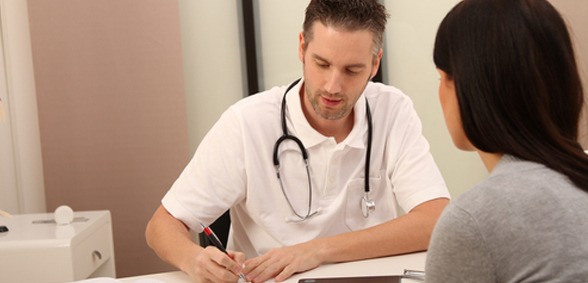 CREDIT: This story was first seen in The Nursing Times
The government has announced which sustainability and transformation plans will receive a share of the £325m of extra capital funding that was pledged to the NHS in the spring budget, The Nursing Times reports.
The money will be paid to the 15 "strongest" STPs over the next three years – the controversial regional plans drawn up to restructure healthcare services into a more integrated model.
Health secretary Jeremy Hunt and NHS England chief executive Simon Stevens announced July 19 which local projects will receive a tranche of the funding.
Schemes in 15 areas of the country have been given the go ahead, with the largest sums being used for urgent care in Dorset, surgery in Greater Manchester and cancer care in Cumbria.
For example, money will go towards plans to concentrate urgent and emergency care in four hub sites across Greater Manchester, expected to save around 300 lives each year in general surgery.
Meanwhile, in Bedfordshire doctors and nurses are developing a primary care hub on the site of Bedford Hospital, which is expected to improve access to same-day appointments for around 50,000 patients and reduce the number of unnecessarily accident and emergency attendances.
In Derbyshire an "urgent care village' will be created at the Royal Derby with GP services, a frailty clinic and mental health services, to ensure patients receive the right care in the right place, first time, and avoid going to A&E unnecessarily.
Since their inception, the 44 STPs in England have attracted controversy, despite most analysts agreeing that the overarching aim behind them was worthy.
In January last year, NHS England gathered together local health and social care organisations into 44 partnerships to cover geographical population "footprints" around England.
They were told to look at how they could make services more efficient and also move away from acute models in favour of more community provision.
However, some of the 44 plans drew criticism for setting out ambitions to cut nurse staffing levels, while others have been accompanied by public opposition at shutting or downgrading hospitals.
Earlier this year, union leaders warned that a lack of funding for STPs could ultimately prove to be their downfall.
The latest funding was originally announced in the budget in March, when the government also committed to make further capital investment available in its forthcoming autumn statement.
The 15 STPs judged to be the strongest had performed well across indicators in three broad areas – hospital performance, patient-focused change, and transformation – said NHS leaders.
Speaking today, Mr Hunt said: "This funding will support strong local plans to help the NHS modernise and transform care for patients."
Meanwhile, Mr Stevens said: "We're firing the starting gun on the first wave of major service upgrades and care redesign.
This is the first down payment of much needed investment in modern equipment and NHS facilities, with more promised in the autumn and beyond," said Mr Stevens.
"For patients, it'll mean easier GP appointments, modern A&Es, and better cancer and mental health care," he said. "For staff, we're putting our money where our mouth is in backing these practical plans developed by doctors, nurses and local NHS leaders."
Commenting on the investment, Unison head of health Sara Gorton said: "Any investment in the NHS is welcome as spending on facilities and services is urgently needed.
"But ministers must accept that change is not possible without the staff to provide these services," she said.
"It's now time for the Treasury to pay up and invest in a proper pay rise for staff that recognises the commitment and expertise of all NHS employees," she added.
Niall Dickson, chief executive of the NHS Confederation, which represents trusts, described the £325m investment as "a small step in the right direction".
"Given that the Conservatives have promised £10bn of extra capital for the NHS in England, we should expect a much more serious capital injection in the budget statement later this year," he said.
"We also welcome this endorsement of the STPs – they will be critical in changing the way care is delivered all over England," he added. "It is in everyone's interest that every STP succeeds."
Chris Ham, chief Executive of the King's Fund think-tank, said: "For STPs to be successful, capital funding is needed to support the transformation of health and care services.
"Today's announcement is very welcome, and should be seen as a first instalment of the much larger capital investment promised in the budget and by the prime minister in the election campaign," he said.
The 15 'stongest' STPs getting a share of the £325m:
Dorset has been allocated at least £100m to implement a major consolidation of emergency and planned care services between Bournemouth and Poole hospitals
Greater Manchester will receive up to £50m to consolidate emergency general surgery at four hospitals under the Healthier Together programme, and up to £30m to build a new major trauma centre at Salford Royal Hospital
West, North and East Cumbria has been awarded up to £105m for a new cancer centre and equipment at Cumberland Infirmary in Carlisle, as well as significant refurbishment and rebuilding work at West Cumberland Hospital, and the development of eight integrated care hubs
Lancashire and South Cumbria has been allocated up to £30m to modernise mental health facilities and expand accident and emergency facilities at the Royal Blackburn Hospital
South Yorkshire and Bassetlaw has been awarded up to £10m to improve acute hospital facilities
Leicester, Leicestershire and Rutland has been awarded up to £50m for a 15 bed inpatient unit at Glenfield General Hospital, to bring specialist mental health provision together with other services, and to fund an expansion of intensive care at University Hospitals of Leicester Foundation Trust
Hereford and Worcestershire has been awarded up to £30m to upgrade maternity wards, theatres and children's services at Worcestershire Royal Hospital, and to expand the number of general and acute surgery beds. The Alexandra Hospital in Redditch will get extra money to pay for improvements to the elective care centre, endoscopy, children's outpatients and an upgrade in theatres
Derbyshire will get up to £40m to expand the emergency department at Royal Derby Hospital, creating space for 37 more minor injury beds, 10 emergency bays and additional resus facilities. The money will also allow the hospital to co-locate mental health assessment, GP care and out of hours services, and create a new facility that collocates community services, outpatient clinics, testing and diagnostics, and specialist rehabilitation services together in one place
Nottingham and Nottinghamshire has been awarded up to £15m to improve and expand access to primary, community and social care
Mid and South Essex will receive up to £15m to expand its capacity for diagnostics and improve outpatient services
Suffolk and North East Essex has been allocated up to £10m for a new primary care hub in North Clacton, and the relocation of a GP surgery in West Suffolk
Milton Keynes, Bedfordshire and Luton will get up to £5m to invest in a primary care hub
Norfolk and Waveney has been allocated up to £5m to fund acute mental health beds in west Norfolk
Buckinghamshire, Oxfordshire and Berkshire West has been awarded up to £5m for a rapid assessment and treatment centre and observation unit at Stoke Mandeville Hospital
North East London will get up to £5m for redesigning the urgent care centre at King George's Hospital.
Don't forget to follow us on Twitter, or connect with us on LinkedIn!