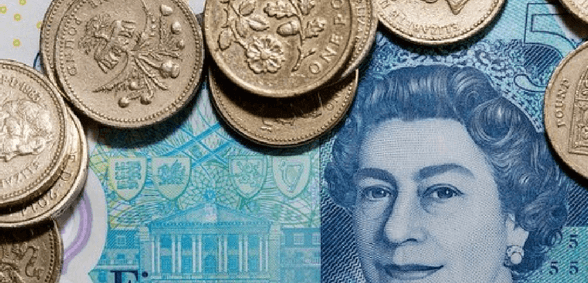 In August 2016 NHS England and the BMA released a joint statement which announced that a review of the Carr-Hill funding formula would be delayed once more and that they were also 'in the process' of developing 'bespoke arrangements' for GP practices with atypical populations. A year later and with the autumn budget just ahead – and finances already tauy – Marie Cahalane reconsiders the state of funding and asks if current measures are sufficient
What's another year? Well, in relation to a delay in revised funding arrangements for general practices, it's rather a big deal. The delay to the revision of the Carr-Hill funding formula was met with disappointment but, perhaps to soften the blow, at the end of the statement there was an added announcement detailing NHS-BMA plans for practices with 'atypical' populations – namely that they should be funded through 'bespoke' arrangements made by CCGs. It's a move that responds to demands set out in the GPC's Urgent Prescription for General Practice and is intended to benefit university practices, rural practices and practices with a significant proportion of non-English speakers. So, what does the Carr-Hill delay imply, and what might 'bespoke' funding mean for your general practice? …And is all this enough?
The bottom line
"The bottom line is there are two significant issues that need addressing," explains Claire Deare, development manager at the Leicestershire, Leicester and Rutland LMC. "The first is that general practice does not receive sufficient funding to meet the demands placed upon it – 90% of NHS patient contacts are dealt with in general practice, yet it receives less than eight per cent of the NHS total budget; the BMA estimates that general practice needs to receive at least 11% of the NHS budget. The second issue is that the funding general practice currently receives is based upon the Carr-Hill formula which, it's widely recognised, fails to accurately reflect the workload GPs face in the modern NHS." This last point is of great significance because of concerns about the benefit the revision of an inadequate funding formula can bring to practices.
Pete Farrier, director of Morris Crocker Chartered Accountants, also questions the adequacy of the Carr-Hill formula. The delay, in his view, represents an attempt to find a 'panacea' that will solve all practice funding problems – an aspiration that is simply not possible to realise. Essentially, not all practices are the same and not all deprivation can be ameliorated equally, as Peter observes. "The deprivation calculations that the Carr-Hill formula is based on are outdated and need refreshing. For example, there are areas that have been rejuvenated since its introduction."
Following the money
The funding which was introduced in the GP Forward View is slowly being released. Krishna Kasaraneni, GP, medical director of Humberside Group of LMCs and chairman of the BMA's Education, Training and Workforce Sub-committee (GPC), advises that now is the time to consider the practices that need access to the different funding streams, be that resilience funding or the technology transformation fund. "A lot of practices are still waiting for final decisions – they're coming through in batches. We want to ensure that vulnerable practices have access to this funding forthwith and those looking at transforming general practice can access the Economic Development Transformation Funds relatively quickly, so that they can start working in a different way."
Peter also feels this need for urgency and is understandably disappointed that, although halfway through the financial year, these funding promises have yet to be realised. "The problem is that practices are losing money in the form of seniority cuts, the reduction of QOF points and indicators, plus superannuation costs and subs going up – general practice needs something, something to boost morale."
Complex solutions
The issue is that the longer plans are delayed, the more problems are created. "They're making pockets of problems in terms of succession and recruitment in certain areas of general practice," Peter notes. This is augmented by the uncertainty that has been created by this delay and a general lack of clarity and the confusion extends further, making it difficult even to access the very funding promised in April's General Practice Forward View and assess whether it's going directly into practices' bottom line. "There are over 80 work streams – complete with separate expressions of interest and confusing names – many of which focus on training, facilitation and funding going to CCGs," Claire says.
In recognition of such complication, and to ease the pressures mounting on GPs, the BMA set out guidelines around the funding and in support of general practice. "We did this as soon as the GP Forward View came out; much of it didn't seem like it was aimed at GPs, it was such a high-level worded document," says Krishna. The guidelines simplify the information and outline which practices or which GPs can access what schemes. Krishna stresses that the funding is needed immediately; schemes should be launched sooner rather than later and what has been announced must be accessible to practices.
An acute answer for an acute problem
"The government has missed perhaps its last opportunity to save general practice as we know it," says Claire,  an ominous assertion, but one that we cannot afford to discount. Discussing the arrangements announced in lieu of the delay to the Carr-Hill fund, a last-minute safety net at best, she fears that the focus on 'bespoke arrangements' misses the point. "My fear is that, by the time the powers that be have come up with 'bespoke arrangements' for atypical populations, general practice as we know it will have become so starved of resources that it cannot survive."
And this is it – it's a massive undertaking – how does one decide the levels of deprivation of a given practice under a formula? There are too many variants. Plus, as Peter notes, you must be careful because, in essence, every practice will have 'special circumstances', or believe as much. If your practice does have atypical arrangements he suggests putting together a business case because certain circumstances – for example, a general practice may have a huge number of temporary residents if it is based in an area particularly popular as a holiday destination – may not be reflected in the GMS contract.
Creative problem solving
There are a lot of initiatives and opportunities for general practice funding. Krishna highlights the recently launched clinical pharmacy pilot and an updated retainer scheme – which comes with increased funding for practices to take on a GP who can be retained as part of the workforce – as well as a number that are aimed at workforce solutions.
For Peter, the positives lie in the innovative approaches emerging from different CCGs and LMCs. In particular, the emergence of a more community-based model and the role that multispecialty community providers will play in the future in delivering new and enhanced services – community enhanced services, even. From a funding perspective, Peter says the benefits of being part of an alliance or a federation, of becoming part of one of the care hubs, outweighs the cons. "Federations or alliances will eventually be your conduit to the powers that be – be that NHS England, your CCG, or a collaboration of CCGs. If/when money gets taken away from you under Carr-Hill, enhanced services get removed or QOF is cut, it is certainly worth being part of such groupings as it is likely that funding will be funnelled through these."
The need for funding is certainly there, as is the commitment to providing it. Whether it is enough will depend, once more, on the resourcefulness of GPs, partners and practice managers tasked with the mammoth job of providing primary care.
Don't forget to follow us on Twitter, or connect with us on LinkedIn!