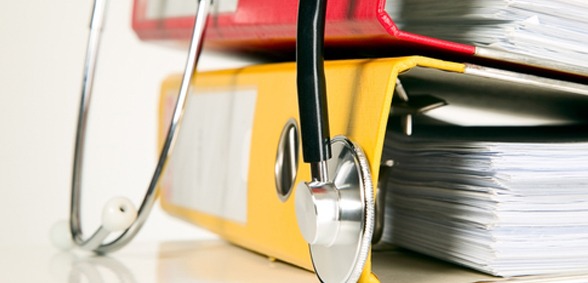 Such is the recent commotion surrounding business rate increases for some practices that the issue has featured in national newspapers and, behind the headlines, the reality remains bleak as the threat of practice closures looms. Andrew Pow, of specialist medical accountants Hall Liddy, offers five top tips for those being asked to sign new lease terms with increased costs and considers how to stave off hefty rate hikes
Across the country many GP practices occupy premises which were transferred into NHS Property Services Limited, a standalone NHS company. One of its aims was to put property terms on a more commercial basis but unpicking historic local agreements, often with little documentation, has proved problematic.
Since April 2016 many practices have received notification that their service charges were increasing, some by amounts which threaten to put practices at risk.
Demanding circumstances
Central Lakes Medical Group in Cumbria is one of these. Service charges on its Ambleside premises have, historically, been around £20,000 a year but in April 2016 it a received demand for a new charge of £50,000 per annum.
Dr Kaye Ward, a partner at the group, takes up the story. "We were already struggling locally from significant cuts to the Minimum Practice Income Guarantee which has required a local reconfiguration of services. To be hit with such an unanticipated cost increase would destabilise plans further. The breakdown of the charge for 2016/17 bore no resemblance to the previous year's and, despite requests for back-up information, and many meetings, we are still no further forward with resolving what is due."
The problem is not unique – we are seeing similar cases across the country. Practices are receiving random demands at a time when resources are thin on the ground and many are being asked to negotiate new lease terms locking-in these increases.
A plan of action
Practices, therefore, need a strategy to deal with this uncertainty; their plan should include the following:
Do not pay any increase in charges until the NHSPS has provided evidence of the cost breakdown and also shown that your practice is responsible for those costs, with documentation to prove what has been agreed previously.
Speak to Commissioners to ascertain whether subsidies had previously been given for facilities management costs and, if so, what has happened to that funding.
Engage with the LMC. Nationally, the BMA have been raising this issue with NHS England; locally, the LMC may be aware of what is happening in other practices.
Do not sign or agree to any lease terms without legal representation. Ensure leases have adequate break clauses to deal with emerging models of care. Practices should not be responsible for rectifying historic premises' defects unless existing leases require them to do so. Take photos of the current state of premises and any defects and make the landlord aware of them prior to signing the lease.
Do not agree to any future service charge increases set out in any lease unless financial projections have been prepared to show they are affordable. Most GP practices operate in partnerships with unlimited personal liability; GP partners should not expose themselves to this risk.
"We continue to fight this," says Dr Ward. "An increase of £30,000 is unaffordable without cutting access to clinical services. At a time when general practice is being asked to do more it cannot be justifiable for one area of the NHS to implement policies which cause access to services to reduce."
About the author
Andrew Pow is a partner at Hall Liddy in Manchester and is a board member at the Association of Independent Specialist Medical Accountants.
Don't forget to follow us on Twitter, or connect with us on LinkedIn!