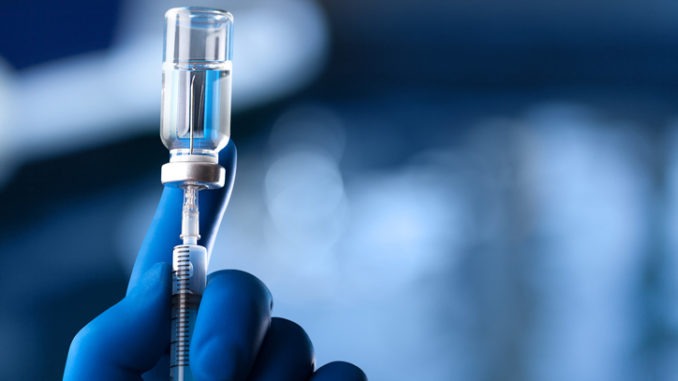 As reported by BBC News, thousands of people with HIV will now be offered a new long-acting injection to manage their condition if they would prefer to stop taking daily pills
Charities have welcomed the approval of the treatment by the NHS drugs watchdog, the National Institute for Health and Care Excellence. The therapy keeps the virus at bay, in a similar way to conventional antiretroviral drugs. An estimated 13,000 people in England could make the switch.
Cabotegravir (also called Vocabria and made by ViiV Healthcare) and rilpivirine (also called Rekambys and made by Janssen) are given as two separate injections every two months, after an initial phasing-in period. The treatment is only suitable for those who have already achieved undetectable levels of virus in blood while taking tablets. Experts say it could be more convenient for many.
Prof Chloe Orkin, an expert in HIV at Queen Mary University of London, said it would release people with HIV from the burden of daily oral therapy, and offer them instead only six treatments per year.
Dr Sanjay Bhagani, president of the European Aids Clinical Society, said: "This is very welcome indeed.
"Stigma remains a significant issue in the HIV community, and taking tablets every day may be difficult for some people. This offers an injectable alternative for many people.
"The data and studies underpinning this recommendation are solid, and real-world experience suggests that patients that start injectable treatments prefer to stay on them."
Alex Sparrowhawk, from Manchester, works for an HIV charity called the Terrence Higgins Trust. He was diagnosed with HIV 12 years ago and has been on daily ART since. He says having a different treatment option available was exciting.
"This news is something a lot of people have been waiting for.
"The idea of having an injections six times in a year rather than taking daily medication certainly has some appeal. Remembering to take tablets each day is a constant reminder of HIV and it puts it front and centre. There is no getting away from it.
"Some people might live with other people who do not know their HIV status or have to work shifts or work in an industry that takes them around the world, making it more challenging to take daily medication."
He believes those most in need of the new treatment, such as those who are the most stigmatised, should be prioritised.