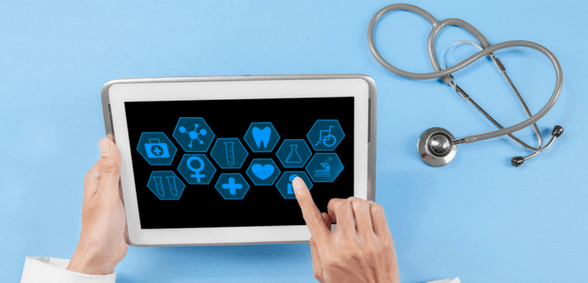 As reported by HSJ, a respected NHS IT boss has left his role thanks to the organisations 'excruciating' grasp of technology
A chief digital information officer at Leeds Teaching Hospitals Trust – an organisation formerly praised by Matt Hancock over its IT – has left his role, stating that NHS tech is "excruciating".
Richard Corbridge took the role in 2017 but has moved onto the Walgreens Boots Alliance as "opportunities to impact healthcare have become easier to realise outside the NHS".
The trust earned Hancock's admiration last year when it developed its own in-house IT system in favour of a more costly external provider.
Despite this, Corbridge stated his reason for leaving his post as being due to the NHS neglecting the digital side of its processes.
As a results, he's joining the private sector.
Corbridge said the NHS is "stuck in a state of paralysis" as there is not enough funding to facilitate the health service's digital ambitions.
He said: "Like many others, I'm sure, my motivation to leave is that opportunities to impact healthcare have become easier to realise outside of the NHS.
"Within it, there is a disjoint in understanding between healthcare leaders and decision-makers, which manifests in a system unable to make the transition into a digital world (at least, not as quickly and efficiently as we'd like).
"Too often, digital is neglected and seen as something that can be deferred and deferred again; the mantra 'IT is not free' needs to be reiterated and drummed into every board in the NHS – digital ambition requires prioritisation and funding."
Corbridge said he hopes one day he will be able to return to a system "which understands and is ready to embrace digital".
Until that time, however, he is concerned that other talented individuals will jump ship.
He added: "For a digital health leader, this situation [is] excruciating. The ideas are there, the intention is there, but without money to deliver innovation we're stuck in a state of paralysis, unable to ease the burden for NHS staff who continue to battle against the problems caused by an ageing population, years of chronic under-funding and a staffing crisis that amounts to over 100,000 vacant posts. Eventually, frustration takes its toll."
A Department of Health and Social Care spokesperson said: "We recognise the NHS has been a frustrating place to work for some of our most talented technologists. We set up NHSX to cut red tape and make it easier for our talented tech workforce to get things done.
"To help them in that mission we're simplifying cluttered central tech bureaucracy, mandating internationally recognised standards for NHS systems that will bring down the cost of technology, and reforming procurement so our CIOs can purchase the tools they need.
"We're at the start of this journey. We know there is much more to do to deliver for patients and staff, and the NHS long-term plan, backed with an extra £33.9bn in cash terms a year by 2023-24, will guarantee the future of our health service."
Don't forget to follow us on Twitter, or connect with us on LinkedIn!