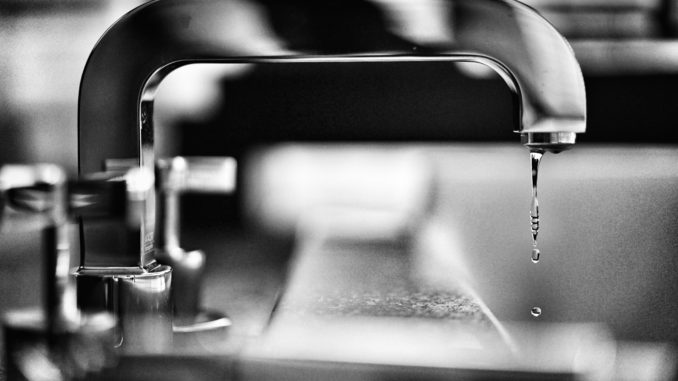 Businesses could save thousands by focusing on simple ways to reduce energy usage. As water rates continue to rise, practices should spend time identifying ways to save water, experts say. In the final part of our energy saving series we look at how you can save water at work
The information in this guide comes from the Water Wise website.
As well as potentially saving money, decreasing water consumption can help your business comply with current and future environmental legislation, reducing your carbon footprint and improving your company's environmental performance.
As well as potentially saving money, decreasing water consumption can help your business comply with current and future environmental legislation.
Businesses are facing increases in water rates as the government seeks to recover some of the money it's spending on updating the network from this sector. Your bill will be calculated in two ways; you will pay:
for the water you use, plus a set charge (if you've got a meter); or
a set amount, usually based on the value of your property.
Whichever charging method applies to you, taking steps to reduce water usage can have an almost immediate impact on your bill. Your water bill isn't likely to be anywhere near as high as other energy bills, but every saving can help.
Water fittings in commercial, multi-occupancy buildings often experience more frequent use than in dwellings, which means that payback following investment can be excellent. So, investment in water recycling schemes is more viable in business settings than domestic settings. Here are some ways that you can save water.
Tackling toilets

In commercial situations, major cost savings can be gained through installation of:
urinal controls or waterless urinals;
efficient flush toilets; and
automatic or sensor taps.
In addition to cost-savings from decreased water and energy bills, businesses which invest in technologies and products that encourage sustainable water use may be eligible for tax savings through the Enhanced Capital Allowance (ECA). You can find details of eligibility and criteria here.
Select your supplier
Practices in in England and Scotland should look for water-efficient services when choosing a water supplier. In Wales, practices should contact Dŵr Cymru Welsh Water to see what services they can provide to help you save water, energy and money.
Your water supplier may offer water audits to see how efficient your business's water usage is, and some may even offer a personalised water management package to create the best water efficiency plan for your business.
Education
Educate your employees on the importance and practices of water efficiency.
Try and set water usage targets and encourage widespread involvement to achieve this.
Site Maintenance
Know where your supply pipes run and where the shut-off valves are.
Check your meters at night, or when no water is being used, to monitor leakage.
Make sure your pipes are protected against cold weather as leakage can increase after a burst pipe due to frost.
Install water-efficient devices in canteens and toilets such as controlled or waterless urinals and/or automatic or spray taps. Installing such taps can help make a big difference to consumption levels.
Kitchens/ Canteens
Use water-efficient settings on all kitchen appliances.
Water recycling
Determine where your wasted water is going and if, or how, you can recycle it in other areas of your business
Where possible, use a water butt to harvest rainwater for use in your business (if practical). This water can be used for watering gardens.
Don't forget to follow us on Twitter, or connect with us on LinkedIn!