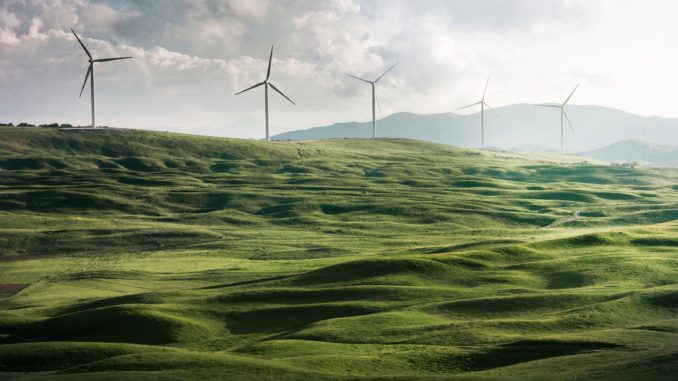 There are many energy-saving opportunities available to GP surgeries that will cut costs without compromising the comfort of patients and staff. Identifying these opportunities is not especially difficult and many can be implemented at low, or even no, cost. As part of a new series exploring the energy-saving options for practices Anthony Gough, programme director at Smart Energy Greater Lincolnshire, gives us an independent view on energy reduction
Energy consumption and monitoring  
Energy costs continue to increase year-on-year but, before you consider some of the many low and no cost opportunities to save energy, it's important to establish a robust system that enables you to monitor what you're using. Without properly measuring and monitoring your energy use it's very difficult to manage it effectively and show the impact of any energy efficiency measures you put in place.
Regular monitoring of energy use will enable the surgery to observe and understand energy consumption throughout the building, and enable staff to better understand the impact that they can have in helping to improve energy efficiency. Monitoring on a daily, weekly, monthly and yearly basis will enable the surgery to better understand its energy use profile – when peak energy use is occurring – and to identify any unexpected anomalies, such as out of hours energy use. This is a good way to identify issues that contribute to excessive energy bills such as:
heating systems being turned on and off earlier and later than needed; and
lights and office equipment being left on after hours.
Profiling your energy use will also help you to understand your baseload – consumption that occurs outside the hours of operation – and your maximum energy demands. Both are important when it comes to ensuring you are on the best energy supply contract and are not paying unnecessary amounts. Equally importantly monitoring your energy use on a regular basis will enable you to make year-on-year comparisons and check if your energy efficiency efforts are having the anticipated impact.
Profiling your energy use will also help you to understand your baseload.
At its most basic level monitoring could simply be a regular analysis of your energy bills, ensuring that they are based on actual meter readings rather than estimates. For a more meaningful level of assessment you may be able to access half hourly data from your energy supplier; you could even considering installing more sophisticated energy monitoring equipment.
Increase awareness among staff
An awareness campaign is a key activity to ensure ongoing energy savings by focusing on any behavioural changes that can be made to reduce consumption. An effective campaign can result in a 5% reduction in energy consumption and will target specific behaviours such as switching off lights and office equipment or using heating controls correctly. It should be tailored to your own staff, reflecting their own methods of motivation and engagement. Things to consider include:
Setting a target – people will be more likely to respond to a set target, so ensure you let staff members know what you are aiming to achieve. Some members of staff will be driven by the fact that they can help to reduce the company's environmental impact, so keeping them updated with progress will help to keep them motivated.
Organising a competition – turning the campaign into a competition could engage staff more effectively.
Ensure recognition – if staff members have made progress against a reduction target, ensure that they are rewarded for their efforts. The reward should be appropriate and appealing.
Initial targets should be both modest and realistic; a 5% reduction in both office heating fuel and office electricity consumption should be achievable but you should establish your own goal that reflects your own circumstances. The Carbon Trust suggests that a budget of between 1% and 2% of relevant energy spend should, typically, be assigned to the implementation of a campaign.
A 5% reduction in both office heating fuel and office electricity consumption should be achievable.
Other opportunities
There are other energy saving opportunities that GP surgeries may want to consider, depending on their circumstances, but each of these will require capital investment. Much will depend on the size of the business operation, the age and nature of the building premises, current level of energy spend and the availability of capital funds to invest. In each case a return on investment analysis is recommended before deciding which measures should take priority.
Buildings
A regular maintenance programme is key to ensuring that your building is as efficient as possible. Repairing gaps or holes in windows, walls and doors will provide quick savings. Upgrading windows to double or even triple glazing will improve energy efficiency, but can be costly to install. Making good use of curtains and blinds to reduce draughts in the winter and prevent thermal gains in the summer will also deliver small cost savings.
While easy access to the building is essential for patients, open doors present opportunities for warm air to escape and cold air to enter the premises; the installation of automatic doors, or a draught lobby, to prevent air escaping while maintaining patient and staff comfort are the two most common solutions. Up to 25% of heat can escape through a poorly insulated roof, so ensuring adequate insulation is in place can be an inexpensive way to reduce both heat loss and costs.
Lighting
Modern LED lighting can offer energy savings of up to 80% when compared to 'standard' fluorescent tubes – and the more natural light they provide often makes for an improved working environment as well. Ideally, where finances allow, a complete refit to LED lighting will offer the best cost-savings in the shortest timeframe. Otherwise, changing out bulbs as they fail, or during routine maintenance work, is advised. A specialist lighting survey is recommended to fully understand the energy and cost-saving opportunities this might present.
Solar PV
As well as significant advances in the technology itself, photovoltaics have become much more affordable in the last 5 years or so. Installing a solar PV system on the roof of your building offers the opportunity to generate a good portion, if not all, of your electricity needs, with the added benefit that surplus energy can be sold back into the grid. However, careful consideration is needed as to the appropriateness of installing solar PV on your building and a specialist survey would be required to ensure the investment is viable.
Undoubtedly GP surgeries will utilise specialist equipment, some of which may well be particularly energy intensive. Such items will require careful evaluation to ensure efforts to reduce energy costs do not have an adverse impact on patient care or staff welfare.
Energy saving is a mixture of management, monitoring and motivation – get all three right and you could help to save significant sums on your energy bills!
For more information, practices should read the CTV025: Primary Healthcare – caring for budgets through energy efficiency produced by the Carbon Trust.
Smart Energy Greater Lincolnshire is an independent programme to help businesses save money, save energy and save carbon.
Don't forget to follow us on Twitter, or connect with us on LinkedIn!