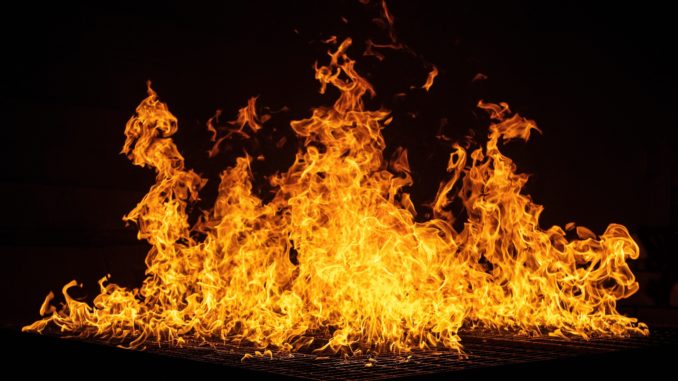 Practices are paying more than ever before in energy bills. The wholesale price of gas continues to rise, but improper usage, poor maintenance and waste could all be playing a part in the rising cost you face. As part of our series on energy-saving ideas David Holmes of Boiler Guide provides some simple and effective tips for monitoring and managing your gas usage which could help you to save some money
Expensive heating bills are generally caused by high fuel costs, inefficient heating systems, poor insulation and improper use. Aside from ensuring you're on the cheapest tariff available, high fuel costs are largely out of your hands – but the other factors are absolutely within your control. Making some simple changes can significantly reduce your gas usage, lowering your heating bills and reducing your practice's carbon footprint.
Expensive heating bills are generally caused by high fuel costs, inefficient heating systems, poor insulation and improper use.
Upgrade the boiler
If your boiler is eight years old or more, regularly breaking down or operating inefficiently, you should seriously consider upgrading to a newer, more energy efficient model. While some old G-rated boilers are less than 70% efficient, new A-rated boilers are at least 92%. Roughly speaking, for every £1 you spend on heating, a new boiler could save you 22p or more.
Improve insulation
Proper insulation will keep heat losses to a minimum so you won't need to use as much energy to heat the building. You should invest in the best insulation you can for the building's walls and ceilings, but you should also seal any small draughts or gaps. This includes window frames, doors and letter boxes. Every little helps!
Annual servicing
Boilers should be professionally serviced by a Gas Safe registered engineer every year. The engineer will clean or replace key internal components and carry out a series of safety, efficiency and performance checks. This ensures that they boiler is working to maximum capacity and gives the engineer the opportunity to catch small problems early on before they develop into costly breakdowns.
A regularly serviced boiler will be cheaper to run, less likely to break down and will have a longer lifetime. In addition, if you have a manufacturer's warranty, annual servicing is usually required to keep the warranty valid.
A regularly serviced boiler will be cheaper to run, less likely to break down and will have a longer lifetime

Boiler maintenance
There are some other maintenance checks you can carry out to ensure your heating system is running as efficiently and effectively as possible:
Air pockets can prevent radiators from heating up fully, so bleed the radiators at least once a year to release air which has become trapped in the system.
Check the pressure on the boiler is between 1 and 2 bar; if not you should re-pressurise the system to ensure it is working effectively.
Remember to turn the boiler on occasionally during the summer to prevent blockages from forming.
Heating habits
You'd be surprised how much a small change can make, but simply turning the thermostat down by a degree, or using the heating for an hour or two less each day, can have a significant impact on your gas usage.
Smart controls
While a smart thermostat won't, by itself, lower your gas usage, it will give you greater visibility and control over heating system. Smart thermostats can be monitored, accurately scheduled and adjusted via an app on a smartphone, tablet or computer. Many thermostats now also offer weather compensation; this means that the heating system will automatically increase or lower its temperature according to the weather outside so you're not wasting energy.
For even more control, consider installing smart thermostatic radiator valves (TRVs) to control your heating on a zone-by-zone basis so you won't be heating areas which are not in regular use.
Switch energy supplier
If your practice has been with the same energy supplier for a long time it's likely that you may be able to find a cheaper deal elsewhere. Changing is easier than ever as there are lots of energy switching services which will compare the best deals on the market and recommend the best ones for your needs.
Fixed rate tariffs are popular because prices will remain the same for the duration of the agreement, i.e. you won't be hit with higher prices when the market fluctuates. You can often get cheaper deals by buying both your gas and electricity from the same supplier.
Billing
Paying your bills by direct debit each month is often cheaper than paying your bill on receipt every quarter. This may also make it easier to manage your practice's finances on a month-to-month basis. In addition, many energy suppliers now offer discounts to customers on paperless billing. To ensure you're only paying for the energy you're using you should submit meter readings as often as possible.
Energy audit
If you are particularly concerned about your practice's energy use you may want to book an energy audit. Energy efficiency experts will visit your practice to identify the areas where you could be operating more efficiently and advise you how to make improvements.
 Don't forget to follow us on Twitter, or connect with us on LinkedIn!