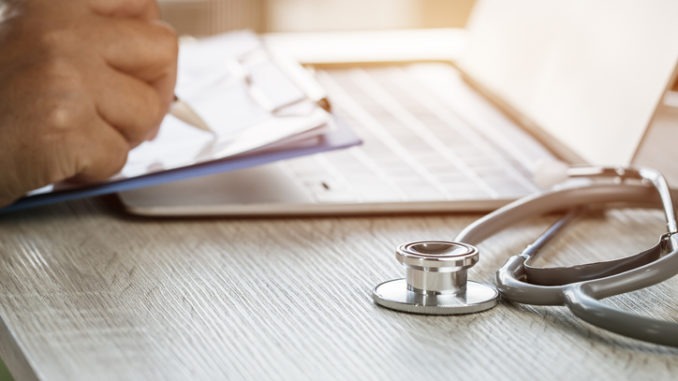 RCGP analysis of figures from NHS Digital show that as of September 2021 an estimated 9,500 full-time equivalent staff members (excluding GPs and practice nurses) directly delivering patient care had been recruited across Primary Care Networks as part of the government's manifesto pledge to recruit 26,000 members of the wider practice team by 2024
Commenting on the data, Professor Martin Marshall, chair of the Royal College of GPs, said: "General practice is a team-based specialty in which are is provided for patients from both general practitioners and from other health professionals in order to best meet a patient's health needs.
"We heard from the health secretary last month that the government is not on target to meet its pledge of 6,000 more GPs by 2024 – given the intense pressures our GP members report on the ground, this isn't surprising but it's really concerning. Alongside this pledge was another promise of 26,000 more members of the wider practice team, which might include pharmacists, mental health therapists, physios, and link workers – sometimes known as social prescribers. These professionals, alongside GPs and our established nursing colleagues, can provide both excellent and appropriate care for patients, but also free up GPs' time for patients with complex health needs, who are most likely to benefit from our medical expertise. And whilst progress in meeting this target is better than the GP target, it's still slow and very concerning that this could be another promise that won't be met. With around 9,400 people recruited so far, progress is being made but efforts need to be stepped up to catch up and meet the target.
"The RCGP has been making the case for years that general practice is working under intense workload and workforce pressures. This was the case before the pandemic, and the crisis has only exacerbated this. These pressures are taking their toll on the whole GP practice team, and colleagues are reporting that it isn't just more established roles, such as GPs and nurses, feeling burnt out and leaving the profession earlier than planned, but some of the newer roles as well.
"We're entering a third year of the COVID-19 pandemic. GPs and our teams have been at the forefront of delivering patient care throughout – and leading a succession of mass vaccination programmes, including the current booster drive – and they are exhausted. We're all now working flat out delivering care to increasing numbers of patients, with increasingly complex health needs, and we need the whole practice team in order to do this. The impact of not having enough staff in general practice is being felt acutely both by GPs and our team members who are in the profession and working to their limits, and our patients who are facing longer waits for the care they need. Meeting this target – and the GP target – will be vital to addressing this.
"In general practice, we want to be able to provide the high-quality care that our patients deserve. However, we simply do not have enough GPs and members of the wider practice team to manage the ever-growing need for care, and unfortunately, we are seeing this impact on some patients, with burgeoning waiting lists to access GP services. General practice is the backbone of the NHS, carrying out the bulk of NHS patient contacts and in turn alleviating pressures across the service. We need the government to make good on its promise of 6,000 GPs and 26,000 members of the wider practice team by 2024 – and to tackle parallel workforce pressures facing practice nursing teams, which aren't included in this target – to ensure patients can continue to receive high-quality and personalised care from their GP practice.
"We also need to see clear public messaging about who patients may expect to get care and services from in general practice, so that patients understand this is about ensuring they get the most appropriate care for their health needs, and not just about not being able to see their GP."