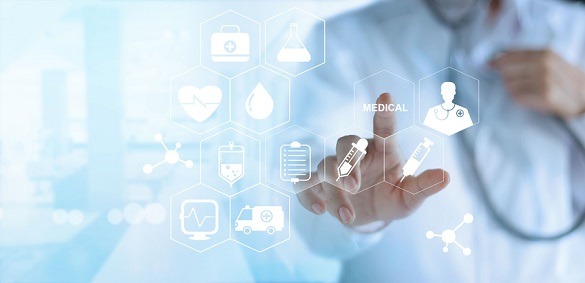 Led by the National Association of Primary Care (NAPC), the Primary Care Home programme has rapidly expanded to more than 170 organisations across England. NAPC chair, Dr Nav Chana, explains the roots of its success, how it is benefitting patients, staff and the wider health system and explores its promising future
The Primary Care Home (PCH) programme was launched in autumn 2015 with a remit to bridge the gap between primary and secondary care as well as providing a better quality, more personalised and integrated service in appropriate settings.
Reason for optimism
This year we've seen a rapid expansion of the programme; 87 new sites joining us in recent weeks, and early success stories within a relatively short space of time, give me good reason for cautious optimism about its future. I'm seeing a renewal of passion in the principles of primary care. Staff are suddenly energised and enthusiastic about new ways of joined-up working which are producing rapid results both in terms of improving morale and producing clear benefits for patients.
Connecting care
Developed by the National Association of Primary Care (NAPC), the PCH model brings together a range of health and social care professionals to work collaboratively to improve the health of their local community. The model is featured in the NHS Five Year Forward View Next Steps and forms part of the practical delivery plans to transform primary care over the next two years.
Following the programme launch the NAPC received 67 applications from which, in December 2015, it chose 15 'rapid test sites' to pilot the model. These sites were given the freedom to decide which health priorities they needed to focus on, based on their population health needs, and were charged with devising new ways of working to improve outcomes in those particular areas.
The key aim was to identify groups or communities of people with similar needs – for example, the frail elderly or those with mental health issues – and to develop a workforce response around that common cause rather than the traditional model of silo working. In the PCH model, practices are encouraged to work together to serve a patient population of between 30,000 to 50,000 – the size the NAPC believes is optimal for developing the best results.
Early analysis
Key findings from an early analysis of three of our rapid test sites show significant reductions in A&E attendances, emergency hospital admissions, GP referrals to hospital and prescribing costs. Patients experienced a drop in the average waiting time to see their GPs and there was a rise in staff satisfaction and retention.
I firmly believe that the key to the programme's success to date lies in the fact that this shift is taking place at the grass roots level of health and social care rather than being imposed from the top down. I also believe the PCH scale – serving a population of no more than 50,000 – is ideal in terms of producing relatively fast results through collaborative working in small, multi-disciplinary teams of people who share common goals and local knowledge.
The success of the PCH programme and other new models of care will depend on investment in practice managers. That's why we're about to launch a new, one-year diploma in advanced primary care management to give people the skills to manage and develop primary care at scale.
Don't forget to follow us on Twitter, or connect with us on LinkedIn!