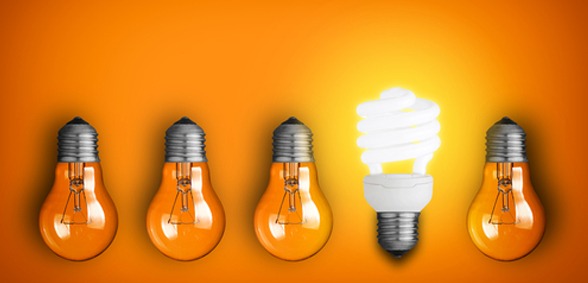 At home you may have been one of the 163,000 customers to leave a big six energy company for a smaller provider in September – a mass exodus – as energy prices increased. But what about your practice's contracts? When was the last time you conducted an energy audit or considered alternative suppliers? Nolan Braterman of Frontier Utility assesses the market and offers some straightforward advice on how to stop overpaying on business energy and avoid energy price increases in the future
A recent report found that, if you fail to renegotiate your business energy rates, you could be overpaying by as much as £532 per year. This is a grand total of £7bn every year across all the 5.2 million SMEs in the UK.
If you fail to shop around before your contract end date, or before your notice period, you are automatically rolled over to your provider's standard tariff. These rollover tariffs can be up to 40% more expensive than if you looked elsewhere or renegotiated. And, if you are a customer of one the big six energy firms, then you may be among the 50% who hasn't changed provider in five years – meaning you are almost certainly overpaying.
If you have never changed, or dealt with, your provider you are probably with the incumbent provider for your area and, therefore, on their standard tariff. There are also such things as 'deemed' or 'out of contract' tariffs which can be up to 116% more expensive! It's been found that 45% of small businesses are on these tariffs, so this is definitely something to check up on. Here's how:
Set a reminder By setting a reminder a few weeks before your notice period you will avoid missing your end date. Businesses do not have the same cooling off periods that household consumers have with energy so it's important to take action first.
Speak to a broker By providing a broker with a copy of your most recent bill they will be able to analyse your rates and find you the best deal. You can talk to an energy broker at any time to lock-in rates and look into different suppliers. Even if you don't end up going with what they offer, speaking to a broker can give you a much better understanding of how the market currently stands.
Do your research If you'd rather not speak to a broker it's easy to dig up some information from Google about suppliers, the energy market, current rates, etc. Review websites like Trustpilot and feefo can give you a good idea of the level of customer service the suppliers provide. There are also the typical comparison websites that can give you an idea of current prices – remember to search for business energy and not the consumer market. Don't be afraid to step outside the big six energy companies.
Better the devil you know There is absolutely no need to stay loyal to a particular energy supplier. As long as you take the above points into consideration switching provider is generally hassle-free. If you find competitive rates elsewhere, try contacting your current provider to see if they can match these but, avoid making any verbal contractual agreements over the 'phone unless you're 100% ready as this will lock you in and prevent you finding a better deal.
Words of wisdom
Remember, energy prices are always on the rise, so it's unlikely you will find a rate that's as low as the tariff you're currently on. Therefore, the crucial thing is to find something better than your future rollover rate; this will be the most cost-effective over time. If you do feel you've found a particularly good rate, or a broker has highlighted this for you, it is sometimes possible to lock-in this price for one or even two years.
Once you've signed a new contract, put in place regular audits to check for inaccuracies on your bills, perhaps from incorrect meter readings and rate charges. Only 20% of UK businesses currently check their gas and electricity bills on a regular basis, yet one in five business energy bills contain errors.
Overpaying for your energy can be avoided by switching energy provider or renegotiating your contract – and the savings mean the small amount of effort required to switch is definitely worthwhile.
About the author
Nolan Braterman speaks for Frontier Utility, an independent energy brokerage providing businesses with flexible, bespoke and price-competitive energy solutions to suit any type or size of company.  See:
http://fvdata.co.uk/
Don't forget to follow us on Twitter, or connect with us on LinkedIn!