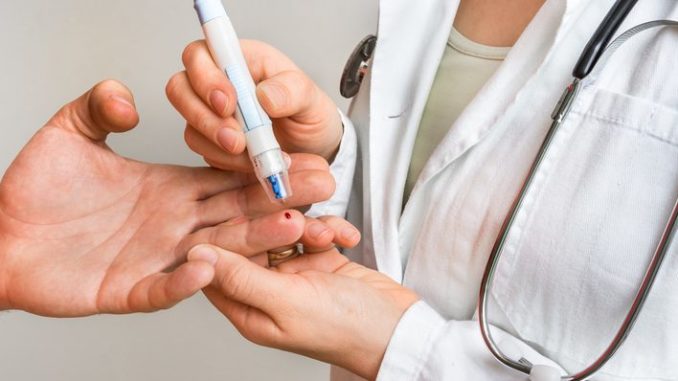 CREDIT: This story was first seen in Pharma Times
Growth in prescriptions for diabetes medicines is exceeding the rise in overall prescribing, according to new figures from NHS Digital, Pharma Times reports.
The data show that prescription items for the treatment of diabetes in primary care have rocketed 80.1 percent over the last decade, compared with a 46 percent rise across all primary care prescribing.
The report, Prescribing for Diabetes: England 2006/07 to 2016/17, has also revealed that the number of items prescribed for diabetes grew more than twice as fast (4.7 percent) as overall prescriptions across primary care (2 percent).
It also notes that prescribing for diabetes in primary care has grown nearly twice as quickly as the rise in diabetes prevalence across the population; according to the latest prevalence figures available (2015/16), there was a 22.6 percent rise in diabetes prevalence in England between 2009/10 and 2015/16, while diabetes prescriptions leapt 40 percent over the same period.
Also of note, in 2016/17 prescription items for diabetes accounted for around £1 in every £9 of the cost of prescription items across primary care while, in 2006/07, it was less than £1 in every £14.
"The number of people diagnosed with diabetes has risen by 54 percent in the last decade, so it's no surprise that levels of prescribing have risen by almost the same level," said Simon O'Neill, director of Health Intelligence for Diabetes UK.
"But the increase in prescribing at a primary care level is indicative of the hard work doctors are doing to help people living with diabetes keep their blood glucose at safe levels, and preventing devastating, and costly, complications – such as cardiovascular and kidney disease – further down the line.
"A rise in prescriptions can indicate both better identification of diabetes at an earlier stage and more comprehensive treatment according to latest guidelines, but it is clear from these figures that more people are living with both type 1 and 2 diabetes long term – and this poses major challenges for the NHS," noted Professor Helen Stokes-Lampard, chair of the Royal College of GPs.
"The NHS Diabetes Prevention Programme is making positive strides, and it's encouraging to see this is being rolled out further. But we also need to see the pledges made in NHS England's GP Forward View for greater investment in general practice – including more GPs and members of the wider practice team – delivered as a matter of urgency so that we can give more time to all our patients, including those with diabetes."
Don't forget to follow us on Twitter, or connect with us on LinkedIn!