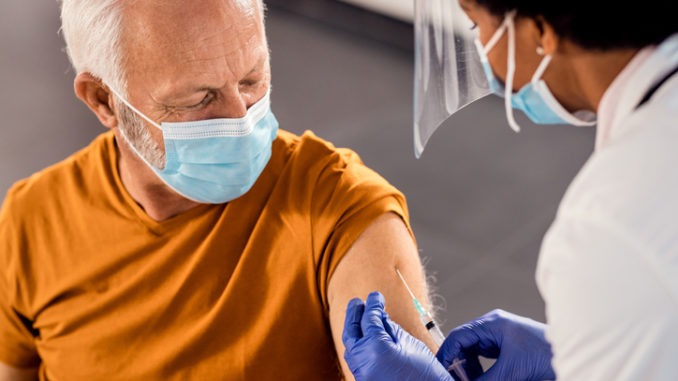 As reported by BBC news, some surgeries have asked people not to call for COVID-19 vaccines after the over-70s were urged to contact them
Health secretary Matt Hancock said that over-70s should use the national booking service online, call 119, or speak to their local GP surgery. However, Peverell Park Surgery in Plymouth said on Facebook: "Please don't do this".
NHS Devon CCG, said if over-70s had "not yet been contacted" they could call the practice or wait for it to contact them.
Hancock urged people in England aged over 70 who have not yet got an appointment to be vaccinated to contact the NHS.
"So far we have said please wait until the NHS contacts you," said Mr Hancock.
"I now urge everyone aged 70 and over who hasn't yet had a vaccination to come forward and contact the NHS to book in their jab."
Peverell Park Surgery urged: "Don't call us we'll call you." And it added: "Please ignore the politicians and trust that we will be in touch as soon as we can."
It had "less than 100 patients" who had not yet been contacted and they would get a message for a clinic at Plymouth Pavilions on Thursday or Saturday.
St Thomas Medical Group in Exeter also urged people not to contact the surgery and said the NHS would "let you know when it is your turn".
Southernhay House Surgery in Exeter said: "Please do not contact your GP unless you have been contacted."
NHS Devon CCG (Clinical Commissioning Group) said in a statement that GPs booked appointments "depending on much vaccine they are sent".
It said some practices were "posting helpful updates on social media or on their websites to let their patients know whether slots are available or not, so people can avoid unnecessary calls".
Professor Martin Marshall, chair of the Royal College of GPs, said "most" eligible people had been contacted "so if you're over-70 and haven't been, please come forward to make an appointment".
He said this "shouldn't apply to a huge amount of people" and urged only the over-70s and "clinically extremely vulnerable" to come forward.