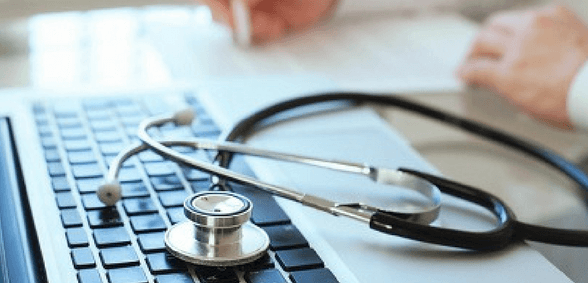 CREDIT: This story was first seen in the Peterborough Telegraph
IVF treatment in Peterborough and the rest of Cambridgeshire has been cut despite overwhelming opposition to the plans, the Peterborough Telegraph reports.
The specialist fertility service has been removed by the Cambridgeshire and Peterborough Clinical Commissioning Group (CCG), barring two exceptions, until at least April 2019 despite more than 80% of respondents to a public consultation opposing the cost-cutting measure.
Dr Emma Hamilton, a GP at Wansford & Kings Cliffe Practice, said: "If you have a woman who really wants to have a child and paying privately for IVF is not an option, it's going to be pretty devastating.
"I'm hoping that they've done a cost to benefit analysis. If you think about the potential mental health impact upon women who can't have children, the net saving of £700,000 has to take into account the cost of mental health that might come about.
"It's a really tough time because the NHS needs to make savings somewhere to carry on in its current state."
The CCG confirmed it was removing the specialist fertility service at a governing body meeting – except for patients with cancer or another disease which is likely to make them infertile, or if they have a chronic viral infection.
Previously the CCG was offering one round of IVF. The organisation, which commissions health services in Cambridgeshire, expects a deficit of £15.5 million in 2017/18, but only if it makes financial improvements of £46.4m in-year.
Dr Gary Howsam, chair and chief clinical officer of the CCG, said: "Specialist IVF services are part of a range of investigations and treatments that can help couples to conceive.
"I would encourage anyone with fertility problems to go to their GP who can discuss with them the treatment options available. Couples can still be referred on to hospital for further tests to investigate the cause of their infertility. Many causes of infertility can be successfully treated without the need to go on to IVF.
"The response to the consultation showed that people feel strongly about this issue and for that reason this was a very difficult decision for the governing body to make and we understand that people will be disappointed.
"The CCG has finite resources to fund a whole range of health services and treatments. We need to save £46.5m this financial year and so we have had to review all areas of our spending and to make some difficult decisions."
"The decision to suspend routinely commissioning specialist fertility services is a financially necessary decision, following evaluation of the options available to us to reduce expenditure, and we have said that we will review this decision in April 2019."
The plan to remove IVF treatment was first raised in March. During the consultation no organisation supported the decision to cut IVF. Sandie Smith, chief executive of Healthwatch Cambridgeshire and Peterborough, wrote: "It is worrying that these proposals place further local policy restrictions on clinicians' ability to refer and provide a cost-effective treatment that is in line with current national guidance."
Don't forget to follow us on Twitter, or connect with us on LinkedIn!