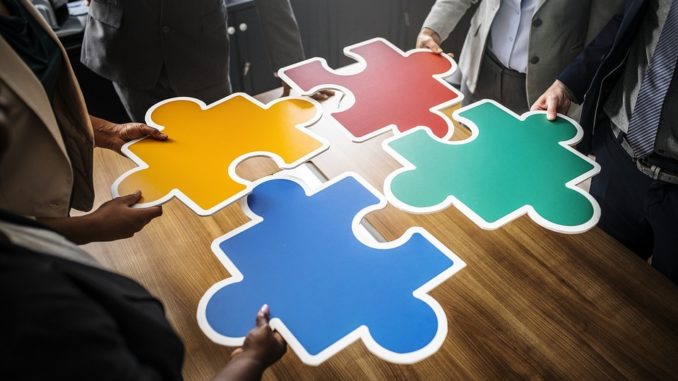 GP practices merging is leading to lower CQC ratings, the regulator's most senior inspector of primary care services has said
This is an edited version of an article first published by Pulse Today
In an interview with Pulse, Dr Rosie Benneyworth, CQC chief inspector of primary medical services, said the CQC was working with larger practices that are taking over struggling practices to understand the reasons behind the issues.
She said the process of combining two surgeries 'can have an impact on the quality of care' and that it was important to realise the difficulties in merging the working cultures of two different practices.
It comes at a time when NHS England are encouraging practices to form larger groupings.
Earlier this year the CQC reported 17% of practices rated 'good' last year had deteriorated to either 'requires improvement' or 'inadequate' in 2018/19.
Dr Benneyworth said the reason for the deterioration was down to several factors, such as practices merging, the increase in demand for practices or a change in leadership at a surgery.
She said: "We're seeing that 'inadequate' and 'requires improvement' practices are improving but we are [also] seeing some deterioration in the 'good' and 'outstanding' practices.
This is due to increasing demands on practices – from patients and other parts of the health system/
She said: "I think very often some of the changes we see in practices are due to change in leadership, so sometimes we find that the deterioration in the practice can be due to a change in practice manager, a change in GPs and the effect that that can have.
"Sometimes we also see that there's an interesting issue with some of the primary care at-scale providers. It's really important that the practices who are merging or taking over other practices really understand the impact of that and the importance of continuing to focus on quality while going through that change so it doesn't have any difficulties.
"Of course, we are seeing some of the primary care at-scale providers take over the practices that are struggling, and we are working with some of the larger primary care at-scale providers to really understand that in more detail.
"I think some people think, 'Oh, just bring two practices together and it will all work,' and actually it's [about understanding] the process [of] bringing two different cultures together – we can't underestimate how difficult that can be, and the impact [this can have] on the quality of care that practice is able to deliver."
Don't forget to follow us on Twitter, or connect with us on LinkedIn!