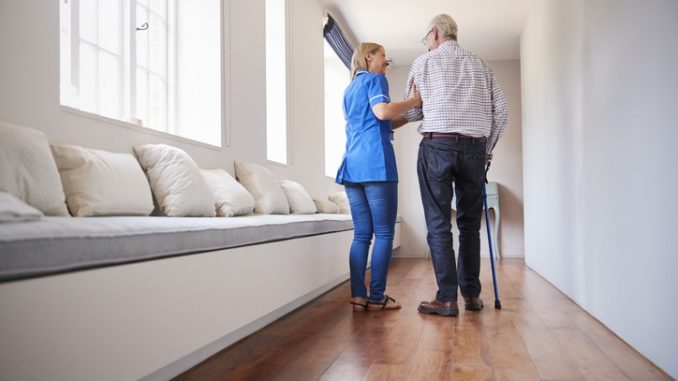 Almost 40 care homes are to be reinspected following the discovery that three advisers had provided duplicate material for inspection reports
This is an edited version of an article originally published by the Care Home Professional.
The three individuals, none of whom were CQC inspectors, have been removed from inspection activity following the revelations.
Kate Terroni, chief inspector of adult social care at the Care Quality Commission, said: "We have investigated an issue relating to duplicate material used by two experts by experience (ExE) and one specialist adviser (Spa) in a number of CQC inspection reports.
"As soon as we became aware of these issues the individuals concerned were immediately removed from inspection activity.
"Following close analysis and additional peer review, the majority of these reports have been republished without the inclusion of these quotes as they did not affect the rating of the service. There are also a number of locations where, following review, we have decided to reinspect to ensure that the public voice is fully reflected. For those reports where the specialist adviser was involved we will be re-inspecting to ensure that we can be confident in the ratings and findings. All providers affected have now been informed and updates for each location are highlighted on our website.
"We are taking all actions necessary to reduce the risk of this happening again."
The Times reported that the duplicate material was discovered in 78 inspections all of which, except one in London, were in the north of England. The material has been removed from 40 of the homes which have been able to retain their CQC ratings. However, the remaining 38 care homes will require inspection.
Caroline Barker, director and solicitor of Ridouts, said: "Whilst it is important that CQC has recognised that errors have occurred and are taking steps to assure itself as to the quality of the services being provided by those affected, it is concerning that such a situation has arisen in the first instance.  Providers who have had their latest reports removed have seen, in some cases, historical inspection reports with worse ratings being reinstated.
"This could well have an adverse effect on their reputation; negatively impact their relationships with commissioners and service users and impact their business value. Whilst CQC has moved to more standardised wording and a simplification of its inspection reports generally, it must ensure that its own governance systems are robust enough to safeguard against this happening again when providers' businesses could be at risk as a result."
Don't forget to follow us on Twitter, or connect with us on LinkedIn!