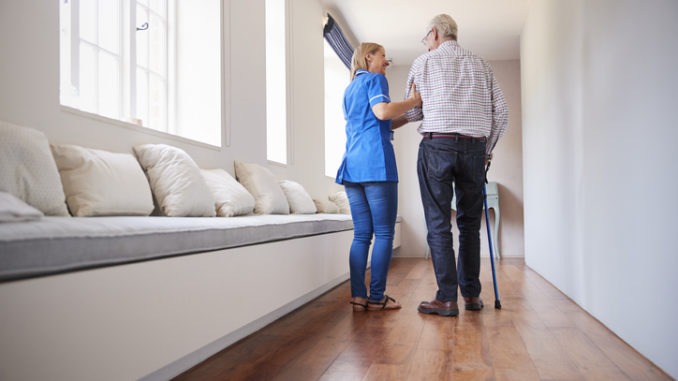 As reported by BBC news, COVID vaccinations are to become compulsory for staff in care homes for older people in England, the BBC has been told
Care staff are expected to be given 16 weeks to have the jab – or face being redeployed away from frontline care or losing their jobs. The move, first reported in the Guardian, is expected to be announced by the government in the next few days. Consultations will begin on a similar rule for other health and care staff.
Care organisations have warned that compulsory vaccinations could cause significant difficulties in a sector that already struggles to recruit enough people. The government, however, is believed to have considerable concerns about low take-up of the vaccine in some areas, including London.
A Whitehall source told the BBC: "These moves would save lives and there is precedent with the Hepatitis B vaccine guidance for doctors."
Workers who can prove they are medically exempt from getting the vaccine will not be affected.
The move follows a consultation by the Department of Health and Social Care (DHSC), launched in April, two months after the government said it had met its target of offering all frontline care workers a first dose of a vaccine by mid-February.
At the time, it said 47% of English care homes for older people had more than a fifth of staff yet to take up the vaccine, despite staff at all eligible care homes having been offered vaccines, with the vast majority of homes having had repeat visits by vaccine teams.
International Trade Secretary Liz Truss said the government's announcement of its decision on mandatory vaccination for care home staff was "very imminent".
She told BBC Breakfast on Wednesday: "We need to make sure we get the balance right but I'm sure people appreciate that protecting lives is the absolute priority."
Truss refused to be drawn on whether mandatory vaccination could be extended to other settings.
Mike Padgham, chairman of the Independent Care Group (ICG) which represents care homes in Yorkshire, said he was disappointed by the decision and concerned it could cause legal disputes for providers.
He told BBC Radio 4's Today programme: "People should be vaccinated, every member of staff should take up the vaccine, but I just think persuasion rather than coercion or compulsion is the way to deal with it."
Padgham said the sector already had a "recruitment crisis", saying: "We're frightened that this is going to put more people off coming into social care and that's going to be difficult.
He added: "It feels like we're fighting two battles, COVID-19… but also the government on many things, who don't seem to understand social care."
In the care sector in England there have been more than 40,000 deaths involving COVID.
Sir Simon Stevens, chief executive of NHS England, said on Tuesday he expected that all those over the age of 18 would be able to book "by the end of this week", and that the NHS aimed to offer second doses to two thirds of adults by 19 July.