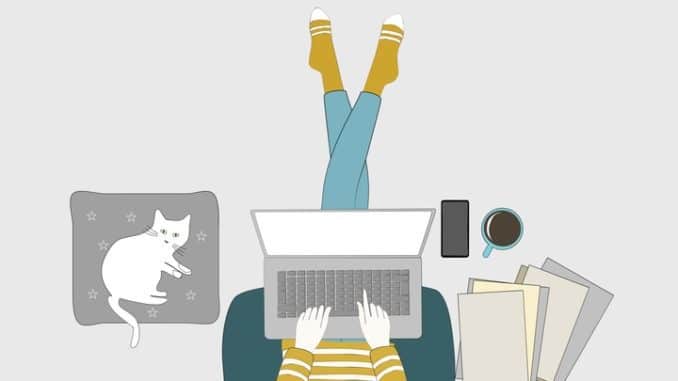 The evidence is clear that obesity is a risk factor for severe COVID-19 disease and death. Meera Senthilingam asks what this increased urgency has done to boost action against this other epidemic
CREDIT: This is an edited version of an article that originally appeared on The BMJ
Studies in the United States have shown that having a BMI of over 30—the threshold that defines obesity—increases the risk of being admitted to hospital with COVID-19 by 113%, of being admitted to intensive care by 74%, and of dying by 48%. Public Health England reported similar numbers for mortality, with the risk of death from COVID-19 increasing by 90% in people with a BMI over 40.
Before the pandemic around 2.8m people worldwide died each year as a result of being overweight, from conditions that stem from this including heart disease, stroke and diabetes. Now COVID-19 is added to the list – but are countries doing more to tackle this burden? Many experts say no—or, at least, not as much as one might expect.
Decades of slow progress
The Department of Health and Social Care announced a new obesity strategy in July 2020, emphasising the increased risks associated with COVID-19. 'Excess weight is one of the few modifiable factors for COVID-19 and so supporting people to achieve a healthier weight will be crucial to keeping people fit and well as we move forward,' the strategy states.
It outlines seven measures to target obesity, including the expansion of weight management services available through the NHS, legislation requiring food businesses to add calorie labelling to their foods, and a ban on the advertising of foods high in fat, salt, or sugar on television before 9 pm. In December the strategy added restrictions on promoting unhealthy foods at checkouts, entrances, and the ends of aisles in supermarkets and other food stores, stating that 'location promotions often lead to 'pester power' from children.'
But some experts think that current efforts don't get to the core of the problem. Christina Marriott, chief executive of the Royal Society of Public Health said of the UK strategy, "It does not outline how the root causes of obesity will be addressed; without this, it is difficult to see how we can disrupt our current trajectory."
Where the power lies
That root cause, Marriot says, is poverty and inequity, which have also magnified the effects of COVID-19 in some populations. "Children in the most deprived areas are now more than twice as likely to be obese than those in the least deprived areas, and the gap is widening," says Marriott. "When the government asks individuals to change their behaviour we see some benefit for the better off, while the worse off—whose environment and circumstances can make lifestyle change far harder to achieve—are typically left ever further behind."
This trend can be seen in low and middle income countries in recent years, where obesity rates have risen as unhealthy foods have become more available and affordable. "You can spend a few dollars and eat a few hundred calories in a few minutes," says Steve Gortmaker, professor of the practice of health sociology at the Harvard TH Chan School of Public Health, "and food marketing encourages us to eat every moment of the day."
Truly tackling obesity also means reducing the power of the food and beverage industry in opposing legislation that affects them. Marriott says that efforts to tackle obesity "must be supported by a government unafraid to robustly stand up to industry" to implement the most effective interventions, such as taxes. The sugar tax introduced on soft drinks in the UK in 2016 resulted in a 28.8% reduction in the sugar content of drinks from its announcement to implementation, yet the new obesity strategy has omitted such measures on other unhealthy foods. It also missed the opportunity to focus on making healthy foods more affordable, Marriot says.
A window for change
Yet Lucy Westerman, policy and campaign manager for the NCD Alliance, thinks that the pandemic has opened a window for new policies. "COVID-19 has been the wrecking ball, revealing how interconnected health conditions and their determinants are," she says. She thinks that authorities are now realising that, if they continue to neglect chronic disease prevention, they risk undermining the health security of their populations in the future.
"There hasn't been a better opportunity in history to increase our efforts to ensure good nutrition, and assume environmental health as an indivisible determinant of human health," said Jorge Alcocer Varela – Mexican secretary of health – at the World Health Assembly in May 2020. However, this has long been the case and, if a global pandemic that has killed hundreds of thousands of people with the condition, and led to hospital admissions for many more, doesn't galvanize enough action, what will?
"We just can't miss this moment," warns Westerman. "It's an opportunity for governments to make something slightly better out of a really horrible situation."