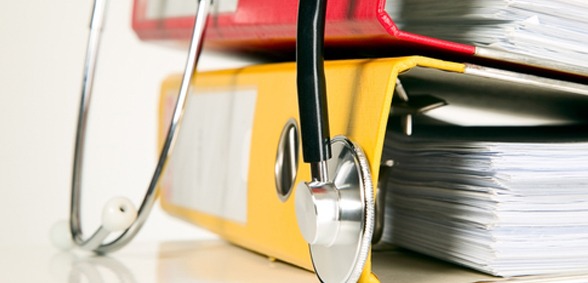 CREDIT: This story was first seen in The Courier
Residents in Broughty Ferry are struggling to register with a local GP surgery, a councillor has warned.
The Courier reports that Lib Dem representative Craig Duncan has written to interim NHS Tayside chief executive Malcolm Wright asking for answers regarding patient lists in the Ferry ward.
He is concerned people living in the area are consistently unable to sign up with their local doctor, an issue Mr Duncan said would affect elderly and vulnerable people most of all.
The councillor noted issues with travelling greater distances could prove a problem for those less mobile and said it was time the list sizes were re-balanced in favour of local service users.
NHS Tayside said it was the responsibility of the health centre or GP surgery to determine their own catchment area.
Broughty Ferry has two health centres – Broughty Ferry and Grove – both of which are located in the immediate town area.
Figures show Broughty Ferry Health Centre has a list size of 8,953 patients and Grove Health Centre has 6,106 patients.
The average list size of a surgery in Dundee currently sits at 6,488 patients, with the wider Tayside area having an average list size of 6,565.
Mr Duncan also slammed Mr Wright's predecessor Lesley McLay – who is currently on sick leave on full pay following the recent charitable cash fund scandal – for her "unsatisfactory response" regarding the GP provision in the town.
He said: "I am increasingly contacted by residents unable to get a place on the patient lists of the only two GP practices in the Ferry Ward.
"This has prompted me to write again to the NHS Tayside. Having received an unsatisfactory response from the previous chief executive, I have now asked Malcolm Wright to properly address the issue.
"It is not good enough that residents of the Ferry applying locally are told to look for places elsewhere in the city. My fundamental contention is that NHS GP services must be able to address local need in the local area.
"As a publicly funded health service, we need services locally, particularly given that residents using GP services are often ill when they need to see a doctor and longer travelling distances can be a challenge, notleast for older and less mobile people."
It is understood a number of city health centres cover patients beyond what would normally be deemed an acceptable distance from the practice building.
A spokesperson for NHS Tayside said: "All GP practices have boundaries which define the area in which each practice operates.
"These boundaries evolve over time as local populations and demographics change and GP practices need to be responsive in appropriately managing capacity issues and changing circumstances whenever it is necessary to do so.
"If any practice wishes to change its boundary, they as the independent contractor would work closely with NHS Tayside Primary Care Services to manage any potential change.
"If patients require advice about registering with a GP Practice in their area, they can contact NHS Tayside primary care services department on 01382 425664."
The health board said they could not comment on individual members of staff when asked if Ms McLay was still on the pay-roll.
Don't forget to follow us on Twitter, or connect with us on LinkedIn!