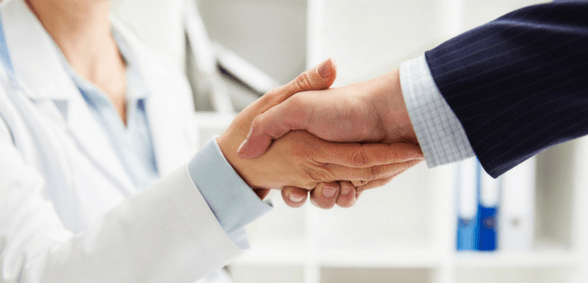 CREDIT: This story was first seen in the National Health Executive
One of the few senior council directors appointed to lead the STP footprint in their area is to be replace by the chief officer of two local CCGs,
the National Health Executive reports.
Antek Lejk has now been appointed as the executive lead for the Norfolk and Waveney STP, and will take over from Dr Wendy Thomson, managing director of Norfolk County Council, who will remain a member of the executive board.
When STPs were first launched back in 2015, four of the areas were led by leads from local councils, and today's news will bring that figure down once again.
It also follows concern being raised in July by the Local Government Associationthat councils were not being sufficiently engaged in the STP agenda,  despite Jim Mackey saying that local authorities needed to be "hard-wired" into STPs.
"All of us in the Norfolk and Waveney STP want to work together for better care, better integration and better value in health and care services for the people of Norfolk and Waveney," Lejk stated.
"I hope to build on the firm foundations established by Wendy, in particular her unique contribution to the partnership as managing director of Norfolk County Council which is something that will continue to be invaluable."
Lejk was originally appointed chief officer of South Norfolk CCG in January 2016, before also taking on the role at North Norfolk CCG in September 2016.
He also has experience in the private sector, national and local government, the health sector and the charitable sector, although he has mostly worked within the NHS during his 20-year career.
Patricia Hewitt, independent chair of Norfolk and Waveney STP, said: "At a recent meeting of the STP Oversight Group, Wendy told us that – with the appointment of an independent chair, the impending establishment of a system-wide strategic commissioning function and the shift in focus from set-up to implementation, and after more than a year as the executive lead – this would be the right time to hand the role on to an NHS colleague."
The appointment also follows the STP being rated as "advanced" in NHS England's recent ranking of England's 44 plans.
"All of us on the Oversight Group are enormously grateful to Wendy for everything she has done since the STP was established, ensuring that we have an effective organisational and governance structure in place, leading the development of a compelling vision and putting in place a Programme Management Office and implementation plan," Hewitt continued.
"It is a tribute to her, and all her executive colleagues, that the STP has been placed in the 'Advanced' category by NHS England."
Dr Thomson said that it was right for her to pass on the executive lead to an NHS colleague as the STP moves from set up to delivery and becomes focused on the priorities set out in its latest guidance.
"I will remain actively involved, and fully committed to transforming Norfolk's health and care system to serve our community well now and into the future," she explained. "I look forward to working with Patricia Hewitt, the recently-appointed STP independent chair."
Don't forget to follow us on Twitter, or connect with us on LinkedIn!