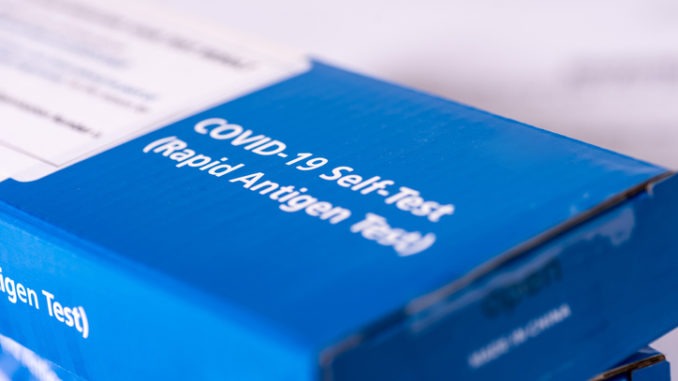 As reported by BBC news, confusion over which COVID test people should take may be leading to cases "slipping through the net", a GP has warned
Dr Sayma Ahmed said she has noticed patients using a lateral flow test (LFT) rather than more accurate PCR tests when they have symptoms. LFTs should only be used by people who are not showing any symptoms. The Cardiff GP said: "I do worry cases are slipping though the net."
Dr Ahmed added: "People are saying 'I've got symptoms, but don't worry, I've done a lateral flow test', which is great because they're being pro-active, but unfortunately, it's not the right test."
Dr Chris Jones, deputy chief medical officer for Wales, said he would be "concerned" if someone with symptoms was using LFTs.
He warned about the dangers of people "getting a negative result and assuming they're fine, but that they carry on infecting others around them".
LFTs have been used in workplaces and at events to check if asymptomatic people have COVID-19. It has been a way to spot cases that might otherwise have been missed.
Dr Jones explained: "The PCR test is the more accurate test, and if you have symptoms, that is the test you need to have because it will be a reliable measure of if you have COVID and whether you're infectious to others.
"The lateral flow device test is a less sensitive test and may not give a reliable result if you have symptoms.
"A lateral flow device test could easily be negative when you are still infectious to other people, so could give you false reassurance."
Dr Ahmed, a member of Muslim Doctors Cymru, highlighted the issue after speaking to colleagues who were noticing the same problem.
"They're saying the same thing," she said.
"People are a little bit confused when to do which test, so many are doing lateral flow tests and then continuing to mix.
"I do worry cases are slipping though the net because unfortunately, people are getting that false reassurance from the lateral flow test and continuing their daily life as normal.
"So there are going to be cases where people aren't aware they actually do have COVID.
"They continue with their daily life and are passing it to others."
Dr Jones said he understood why some people were confused but that there was a "clear message".
"If you have symptoms, this is the high temperature or fever, a new continuous cough or a loss of taste or smell, you have to book a PCR test," he added.
"You can either book it online or by ringing 119.
"The test will either be sent to your home or you can go to a centre to have the test done and you self-isolate apart from that.
"The lateral flow device test is not the right test to use if you have symptoms."