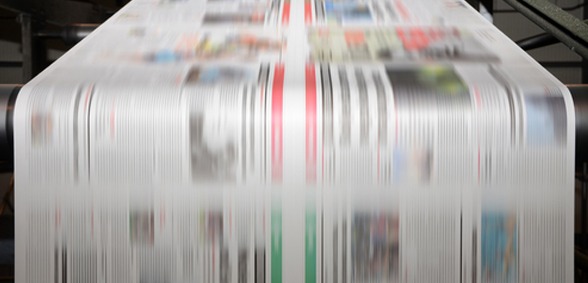 If spend on clinical negligence by the NHS continues to increase at the same rate as it has over the last five years, it could be paying out £2.6bn a year by 2022 – a cost that risks becoming unsustainable for society without reform, according to a leading medical protection organisation.
In its report – The Rising Costs of Clinical Negligence: Who pays the Price? – the Medical Protection Society (MPS) said there should be reasonable compensation for those harmed due to clinical negligence, but that this must be balanced against society's ability to pay. It warned that if the current trend in England continues, the balance will tip too far.
MPS, a not for profit organisation supporting 300,000 healthcare professionals worldwide, is calling for a package of legal reforms that would control the spiralling costs and strike a balance between compensation that is reasonable, but also affordable. The report marks the launch of MPS' Striking a Balance campaign.
The NHS spent £1.5bn on clinical negligence claims last year alone – which MPS says equates to the cost of training over 6,500 new doctors. It says spend increased by 72% over the five years to 2015/16 – an average 11.5% increase every year – and continuing on this trajectory for the next five years would see the yearly NHS bill increase from £1.5bn to £2.6bn. NHS Resolution has already estimated that £56.1bn will be needed for future clinical negligence costs – for claims arising from incidents that have already occurred.
The nine legal reforms proposed by MPS include a limit on future care costs based on a tariff agreed by an expert group; the use of national average weekly earnings to calculate damages awarded for future loss of earnings; and fixed recoverable costs for claims up £250,000 to stop lawyers charging disproportionate legal fees. From the £1.5bn paid out in clinical negligence costs in 2015/16, legal costs accounted for 34% of that bill.
Emma Hallinan, director of claims at the Medical Protection Society, said: "It is important that there is reasonable compensation for patients harmed following clinical negligence, but a balance must be struck against society's ability to pay.  If the current trend continues the balance will tip too far and the cost risks becoming unsustainable for the NHS and ultimately for society.
"This is without doubt a difficult debate to have, but difficult decisions are made about spending in healthcare every day and we have reached a point where the amount society pays for clinical negligence must be one of them.
"We believe whole system legal reform is needed and this sits at the heart of our Striking a Balance campaign – we need a regime which achieves a balance between compensation that is reasonable, but also affordable. There is growing recognition from Government on the need for a more sustainable long-term solution. A YouGov survey also showed that 73% of the public support changes to the legal system that could reduce the cost of clinical negligence to the NHS.
"When considering the financial challenges facing the NHS and the change to the personal injury discount rate – which has increased the cost of compensation for clinical negligence, exacerbating an already challenging situation – there has never been a more pertinent time to tackle the root of the problem.
"Of course controlling the cost of clinical negligence once a claim is made, is just one component of a more sustainable system. Our report also explores the causes of adverse incidents, acknowledges the need for continued improvements in patient safety, and looks at the complex drivers of claims – from changing patient expectations, through to greater awareness about how to bring a claim."