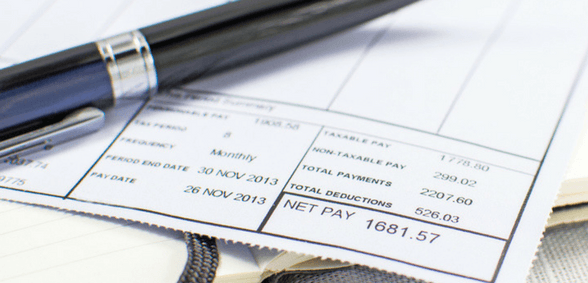 The future of two NHS hospital projects and a string of other healthcare services are unclear after private outsourcing firm Carillion went into liquidation
Carillion holds at least 15 major NHS contracts – including the ongoing construction of two major hospitals in Birmingham and Liverpool at a combined cost of more than £700m – but has racked up debts of more than a billion pounds and administrators have now been called in.
The firm, which employs around 19,500 staff in the UK, has also run estates and facilities, catering and car-parking services across the country and managed some of the aspects of PFI hospitals.
BMA council chair Chaand Nagpaul said the news raises serious questions about PFI deals and the tendering of NHS services – and politicians and commentators have outlined concerns about the jobs of staff and the care of patients in the affected areas.
"This will inevitably cause disruption to the NHS at a time when it is already under considerable pressure," Dr Nagpaul said.
"This is a classic example of what can happen when these deals go wrong – services collapse and taxpayers are expected to foot the bill."
Dr Nagpaul added: "We urgently need the government to provide clarity around what happens next and assurances that the hospitals affected will continue to be able to provide high-quality services for patients."
The most immediate concerns are for the future of the new flagship hospitals being built by Carillion – the Midland Metropolitan Hospital in Birmingham and the Royal Liverpool University Hospital.
The Liverpool project is already over budget and around a year delayed – and there are fears about its future now the firm has gone into liquidation.
BMA North West regional council chair Kailash Chand said: "Carillion's situation is deeply disturbing. This could badly impact the health service, where it is running several building projects like the one in Liverpool.
"[Health secretary] Jeremy Hunt needs to step in, guarantee jobs and services, and explain how they let this mess happen in the first place. Only a full and rapid public inquiry will get to the bottom of this."
The PFI firm running the construction of the Liverpool hospital which hired Carillion, the Hospital Company, and the trust's chief executive have both suggested that a range of options are available, to ensure the project is completed.
The firm is also part-way through building a state-of-the-art acute general hospital in Birmingham – a 669-bed hospital replacing services at City Hospital, Birmingham and the Sandwell Hospital. Local health managers have opened talks with the Treasury to attempt to ensure the project goes ahead.
BMA West Midlands regional council chair Stephen Millar said: "There is real concern that this much-needed improvement to local hospital services will be delayed and that the contractual terms with a replacement company might be worse, putting further strain on clinical services that are already under pressure."
In Swindon, one of the NHS locations where Carillion is responsible for some of the estates and facilities work, a spokesperson said services at the Great Western Hospital were expected to continue to run as normal as efforts were made to minimise disruption to patients and visitors.
A spokesperson told BMA News: "Our Carillion colleagues, many of whom have worked with the trust for many years, are just as much a part of our team as our own staff and, while this may be an unsettling time, we thank them for their continued support.
"We remain in close contact with our PFI provider, which holds the contract with Carillion, and have been given assurances that all staff will continue to be paid as normal."
The outsourcing firm has had a chequered past in the NHS. Last year managers at NUH (Nottingham University Hospitals) NHS Trust – which runs the QMC (Queen's Medical Centre) (pictured above, inset) in the city – cancelled a £200m contract with Carillion after serious concerns were raised regarding cleanliness. More than 1,000 staff were returned to the NHS after the contract was canned. Patient representatives described the situation as 'beyond belief'.
Carillion is still in charge of car park and traffic management services at the QMC and Nottingham's City Hospital.
Andrew Chatten, director of estates and facilities at NUH, said the trust would review its contract with Carillion.
He said: "As we work to understand the implications of today's development, we continue to work in partnership with the on-site Carillion management team to deliver this service and as such we can reassure patients, visitors and staff that there will be no disruption to the running of these services."
Labour shadow health secretary Jonathan Ashworth said the problems were 'the last thing we need in the NHS' and that the firm's collapse could impact on patient care.
Don't forget to follow us on Twitter, or connect with us on LinkedIn!