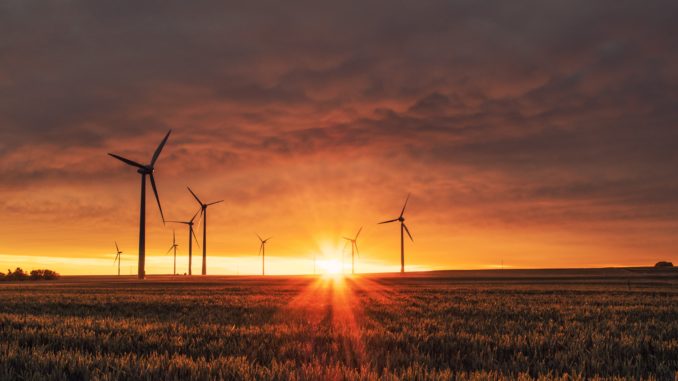 Now is the time to take hold of your practice's energy use, says the Carbon Trust's Susan Fitzsimons. She explains why practices should start reducing their carbon footprint, and identifies some of the support that's available to help you do it
Measures to reduce carbon emissions and save energy in business are reaching new levels of popularity. The government has just committed to reducing UK carbon emissions to zero by 2050, demonstrating a growing ambition on climate change. Companies are waking up to both the cost and reputational advantages of reducing their energy consumption. Unfortunately, many small-to-medium-sized businesses (SMEs), including GP practices, believe that time and money make such measures prohibitive.
Companies are waking up to both the cost and reputational advantages of reducing their energy consumption.
In 2016, the Carbon Trust commissioned a survey from YouGov, which found that over 60% of UK SME business owners don't regard energy efficiency in the workplace as a key priority, and more than half of SME business owners don't have any active measures in place to reduce energy use.
However, realising energy savings in a business can be quicker and more affordable many believe, and can bring a wide range of benefits to your GP practice which far outweigh the costs
Why is energy saving important?
For GPs especially, becoming more energy efficient can bring substantial cost-savings. There are many low-to-no cost measures that can be implemented to achieve significant reductions on energy bills. Businesses can easily save 20 to 30% on their energy costs through behavioural changes – including switching off equipment and closing windows at the end of the day – at the same time as implementing cost-effective technologies with short payback periods, for example, installing LED lighting.
Where to start
GP practices can start reducing energy by looking at energy bills and taking regular meter readings. Analysing energy consumption will help identify where energy wastage can be minimised, and can contribute towards better overall decision-making.
Installing a smart meter is an easy way to break down your energy usage and highlight the areas where you are consuming the most energy. Making small changes, such as turning off lights and equipment after use, avoiding over-heating and over-cooling (especially during non-operational hours), and engaging employees can make a big difference in achieving energy savings.
To maximise the impact of your activities, action to reduce energy consumption within a practice should not be one-off initiative, but rather part of a comprehensive plan; performing regular activity reviews will help to ensure that energy saving policies are effective.
The benefits of better energy management
Other than saving money on energy bills and lowering the environmental footprint of your practice, saving energy can also reap reputational benefits. People are increasingly attracted to environmentally-conscious companies and this can give a competitive advantage.
If you are a small to medium sized organisation in England, Wales, or Scotland, the Carbon Trust's Green Business Fund is available to provide energy efficiency support to qualifying businesses. The programme offers fully-funded energy assessments and implementation advice to help businesses – including GP practices –  achieve substantial energy and cost savings.
Since the programme started in 2016 it has helped hundreds of businesses reduce their energy spend and become more energy efficient. In addition, there are also free, sector-specific guides and energy-saving tools available to download from the Carbon Trust's website for further energy-saving advice.
Don't forget to follow us on Twitter, or connect with us on LinkedIn!