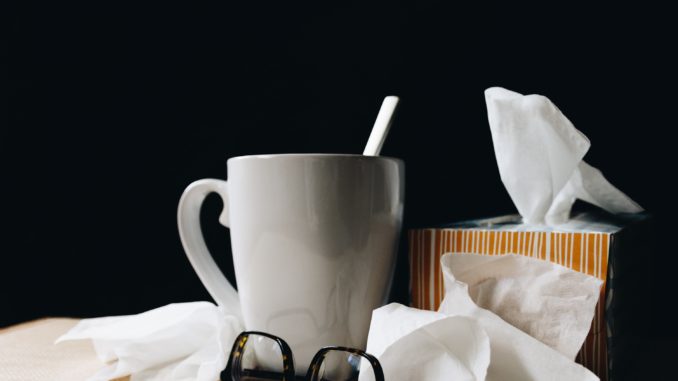 A Buckland GP practice has been named one of Britain's 'winter flu heroes' for an innovative health check scheme. The Portsdown Group practice has been presented with the CFH Docmail Flu Hero of the Year Award for its highly successful approach to vaccination. We speak to business intelligence manager Glenn Allen, and group business manager Christina Cleworth, about why their approach has proved so successful – and what other practices can learn from it
Tell us about your successful vaccination strategy
During the 2018/19 flu season we had just over 13,000 patients who were eligible for the 'flu vaccination. The introduction of the new 'aTIV' vaccine for patients aged 65+ meant that delivery dates would be scheduled over three months instead of being delivered all at once, as we usually did.
This prompted us to review our processes and to change from dedicated flu jab clinics to walk-in appointments. Each day, reception and clinical teams worked together to vaccinate as many eligible patients as possible who came through the door. The effort required all clinicians to work together to ensure patients did not have to wait for their immunisations. As a result, we increased our uptake by 10%.
The effort required all clinicians to work together to ensure patients did not have to wait for their immunisations.
How did you set it up and promote the clinics? 
Members of our management team, along with clinicians, met in the months running up to flu season to discuss what went well the previous year, what needed improvement and to identify any areas of the upcoming flu season we felt needed attention.
We created searches in our clinical system to identify the eligible patients. We then created an alert system for these patients to notify clinicians and reception teams on their computer screens when an eligible patient came in. We put posters up in reception areas and on the TV screens in waiting rooms at all our sites and we printed T-shirts for our staff to wear which promoted the availability of the flu jab. We also sent a text invitation to all eligible patients with a mobile number and contacted the remainder via 'phone, email and post. We tracked how many invites each patient had received by recording the invitations on patient's notes. This ensured that all eligible patients were contacted.
What was the response from patients?
The response was positive. It's always tricky to fit an appointment around everyday life; this method gave patients the freedom to pop into the surgery when it suited them. We kept a close eye on the patients who had been given a flu jab in the Saturday clinics during the 17/18 flu season to make sure they weren't missing out. We found that the majority were happy to come into the surgery for their flu jab as a walk-in patient.
What advice would you give to other practices who may be considering innovative models like this?
Invest time in building searches to identify your flu cohort. Set a high target to push for; even if you don't reach the target it acts as something to aim for. Monitor (using clinical system searches) how many patients have been invited and how many have been vaccinated. Regularly update all practice staff on progress and consider introducing a fun, competitive element to the process.
It's a team effort which requires input from everyone. It can get busy at times with lots of patients attending the surgery for the first few weeks for their vaccinations, but the results are worth it.
Don't forget to follow us on Twitter, or connect with us on LinkedIn!