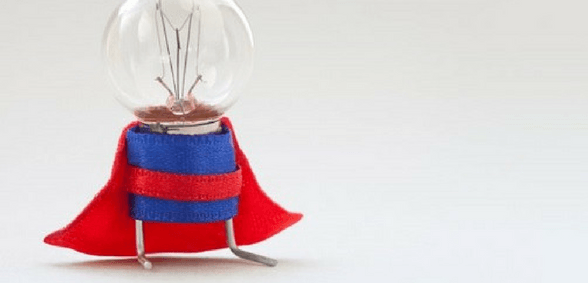 The Royal College of General Practitioners (RCGP) has a very interesting series on its website. It's called Bright Ideas and shares a better way of doing things, tried and tested by frontline healthcare professionals. Healthcare professionals delivering care on the frontline often see better ways of doing things, ways to improve patient outcomes, release time, improve the patient journey or reduce costs. Here's a case study of one such idea
This is an edited version of an item on RCGP Bright Ideas webpage.
The Context
Dr Arfon Williams has been at Tŷ Doctor, (Doctor's House) in Nefyn, Pwllheli, north Wales since 1995. Tŷ Doctor is a long-established, and now well-regarded, practice on the Lleyn Peninsula. The practice currently offers services from two premises – the main practice, Ty Doctor in Nefyn, and the branch practice Meddygfa Aelhaearn in Llanaelhaearn which is situated approximately six miles from the main site. Dr Williams was joined by Dr Eilir Hughes in 2017 and the practice now boasts a very impressive number and range of additional health professional colleagues. Here's how Tŷ Doctor got to this enviable position.
The problem
Following the loss of one of their GPs, this practice in Nefyn, experienced considerable difficulty in recruiting a replacement. To compensate for the loss, members of the practice took on additional work to ensure their ability to see patients was not impacted.
However, following the retirement and medical leave of two additional GPs within the practice, the recruitment issues became critical, and potentially detrimental to patient care because it left just one WTE GP to care for 4,500 patients from two rural sites. The practice was eventually told by the health board that, if they were unable to recruit, they should consider returning their GMS contract and closing the practice.
The 'Bright Idea' 
Nefyn's Bright Idea involved  a combination of several modest modifications which, together, became bigger than the sum of their parts.
A modification of skill mix, replacing 1.5 outgoing GPs with one WTE advanced nurse practitioner.
All members of staff were offered training to upskill to realise the best of their ability. This resulted in all staff being able to perform each other's duties (e.g. all reception staff can now use CRP machine, apply ecg/BP machines, etc.). All reception staff attended training programmes on signposting and triage and about half are now qualified dispensers.
Two reception staff were transferred to helping the manager with admin work, ensuring cross-cover at times of sickness and leave.
All requests for appointments with the doctor were triaged to signpost the patient to the most appropriate clinician – not necessarily the GP.
Online booking of appointments was suspended because such appointments could not be triaged in the manner described in (4), above.
The practice worked to embrace technology, as well as every pilot scheme offered. This led to the ability to offer audiology, MSK physio, in-house, counselling, MHT and others, who see patients directly without need to be seen by a GP first.
The practice encourages a strong work ethic among all staff where they don't leave tasks for others wherever possible.
The practice communicated all the changes to their patients, informing them of both what they were doing and why they were doing it. This emphasis on good communication led to overwhelming support from the practice population, resulting in a 10% rise in the past year.
The impact 
Patient: they just want to be seen and have their problem dealt with promptly by a competent individual. Once their initial anxieties were allayed they were happy to be seen by a non-GP. The GP is now able to see more complex, specialised cases that better reflect the needs of the patient. They are now able to offer patients on-the-day access, as well as bookings in advance.
Practice: is very highly regarded, with colleagues travelling from far and wide to see how we work. We are now regularly consulted, and have been integral in further service development in North Wales. On any given day we have ~ 15% spare capacity to see a GP/ANP or other allied healthcare professional.
Staff: sustainable workload, increased morale and satisfaction.
The RCGP wants new approaches to be recognised, celebrated and spread and launched the Bright Ideas Awards in order to recognise and celebrate the interesting, fresh approaches frontline professionals are making to improve primary care and they want to help others to make these changes. If you would like to find out more, go to the website or contact
[email protected]
Don't forget to follow us on Twitter, or connect with us on LinkedIn!