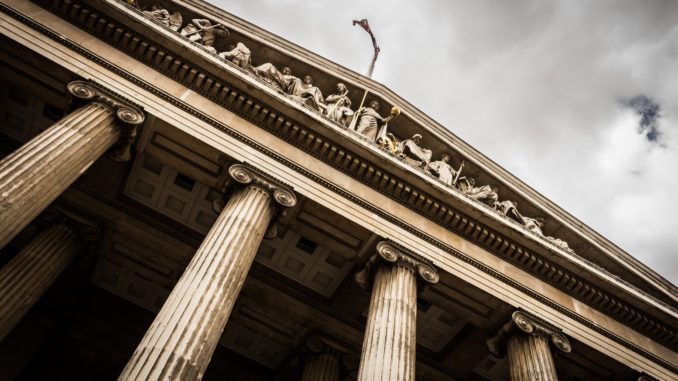 The BMA is calling for service fees faced by GPs to be addressed by NHS Property Services
The BMA has written to NHS Property Services asking it to urgently respond to concerns over the worrying rise in service fees faced by GP practices. The BMA will consider legal action otherwise.
Over the last three years, practices leasing their surgeries from NHS Property Services (NHSPS) have seen fees rise – some by more than double in a year – without agreement and they have been charged for services that they are not getting.
Many practices fear they cannot meet the increased costs.
Despite repeated requests for clarification regarding the basis for these increases, NHPS has yet to provide the BMA with any proper explanation.
Now, in a letter of claim, BMA lawyers have set out in detail the reasons why it believes NHSPS is acting unlawfully. If no satisfactory response is received, the BMA says it intends to take NHSPS to court.
Addressing members at the BMA's Annual Representative Meeting (ARM) in Belfast, Dr Richard Vautrey, BMA GP committee England chair, said:
"For years now some practices have faced astronomical rises in service charges, some seeing theirs more than double, often for services they have not asked for and do not receive. This is unacceptable and cannot be allowed to continue.
"And so I can tell you today that the BMA has sent a letter of claim to NHS Property Services and, if they do not give us an acceptable response, we intend to take them to court – and we intend to win."
During his speech, Dr Vautrey also discussed several important issues facing general practice today, including:
Premises 
"In Scotland the agreed premises loan scheme has got underway and even been invested in further as it is being taken up by so many practices. But, in England, as our survey showed, only half of practice premises are suitable for current needs and 80% of GPs say their premises wont cope with future needs and population growth.
"We cannot respond to the growing needs of our patients and an expanding skills workforce if we don't have practice premises fit for the future and government must act."
The new GP contract in England and the boosted healthcare team 
"Across the UK, we have recognised that GPs and patients will benefit from an expanded healthcare team, working alongside us, directly based in our practices.
"In England over 99% of practices have now formed and joined their primary care network which delivers recurrent funding to support the recruitment of over 20,000 additional people to work with us.
"It means a pharmacist in every practice, not only reducing GP workload but also improving the quality of care. It will mean connecting patients with physiotherapists directly rather than having to wait for months for a referral, and it means social prescribers helping to meet the needs of those who are lonely and connecting them with others in the community.
"By doing this and more we are not only starting to tackle dangerous workload levels but we are also enabling GPs to focus more time on those who need us most."
Capita failings 
"In England we continue to be blighted by the failures of Primary Care Support England, a body that is supposed to offer support but the reality is failure after failure, the latest being a failure to deliver 160,000 patient records to practices.
"Whilst we've managed to sort out many of these problems and get some of the basic systems back on track, this year we've seen one of their worst failings of all, with them not sending out over 43,000 invitations for smear checks, and worse, not informing over 4,500 women of their results, potentially leaving some of them at risk.
"And then, rather than sorting all this out, NHS England has the audacity to suggest practices should be investigated by the Counter Fraud Authority. This anti-GP rhetoric to distract from its failure is completely unacceptable.
"NHS England has at last said it will take the cervical smear service back in-house but it must do more. It must end the private contract with Capita and return this vital support service for general practice where it belongs, in and run by the NHS."
Pension problems 
"GPs, like other doctors, are being forced to reduce sessions or even leave altogether, simply because of damaging pension rules.
"The impact of annual allowance, life time allowance, tapering, annualisation, scandalous scheme pays rates and the failure to award death in service benefits to locum GPs, are all impacting recruitment and retention.
"At long last we are attracting greater numbers of GP trainees but we will continue to lose more GPs than we gain until the Government listens and acts on the impact of pensions."
Don't forget to follow us on Twitter, or connect with us on LinkedIn!