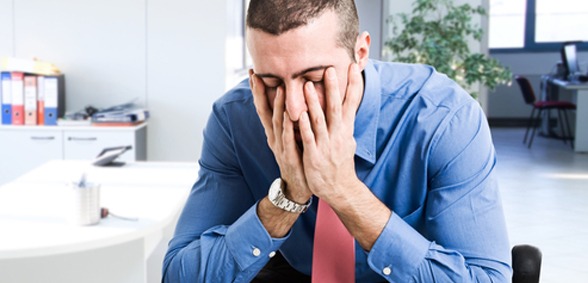 Credit: This story was first seen on the London Evening Standard
A quarter of all GP appointments are "avoidable" with doctors forced to waste millions of hours a year on "inappropriate or bureaucratic" consultations,  according to a leading medic.
The London Evening Standard reports one in four patients who visit their doctor could care for themselves at home, be seen by another health professional or does not need treatment, said Dr Chaand Nagpaul, the new head of the BMA.
He warned GP services were on the "brink of collapse" amid a record rate of closures last year, when nearly 200 practices shut their doors, despite a stark rise in patients seeking care.
Speaking at the BMA's annual conference in Bournemouth, Dr Nagpaul called for the government to help "liberate" doctors from needless appointments.
He said: "Every wasted GP appointment is an appointment denied to a sick patient."
The doctor, who is to take over as chair of the BMA council later this week, accused ministers of turning a "blind eye" to patients by ignoring pleas from the profession.
He told delegates: "The individual GP practice unit is frighteningly vulnerable, with one in 10 practices surveyed saying they're not financially sustainable. A record number of practices closed last year – not surprising with one in three practices unable to fill GP vacancies."
He added: "General practice remains on the brink of collapse, since fundamentally demand totally outstrips our impoverished capacity. We're seeing 50 million more patients annually in general practice compared to five years ago, with increasing care moving into the community and a growing older population – yet latest figures show that today we have fewer GPs per head than then.
"This mismatch has resulted in unmanageable workload with over eight in 10 GPs saying they can't provide safe care, which is an indictment of government policy that promotes safety in the NHS.
"We know that one in four GP appointments are avoidable – that's for patients who could have self-cared, or seen another professional, or appointments taken up for inappropriate or bureaucratic purposes. The priority must therefore be to liberate these appointments – that would in effect increase GP capacity by 25 per cent, far greater than the political mirage of 5,000 more GPs – remembering that every wasted GP appointment is an appointment denied to a sick patient.
"Not wasting GP appointments is also key to addressing hospital pressures, since just a six per cent reduction in GP appointment capacity would double the number of patients attending A&E if they went there instead – highlighting why under-resourcing general practice is so damaging for the NHS."
Medics at the conference also unanimously passed a motion calling for more money to be made available for GP surgeries "as a matter of urgency".
They also called for a "rapid" expansion of the workforce.
The motion, presented by Dr Richard Vaughtry, who is to become acting chairman of the union's General Practice Committee later this week, said that "the current workload pressure in general practice is unsafe and unsustainable".