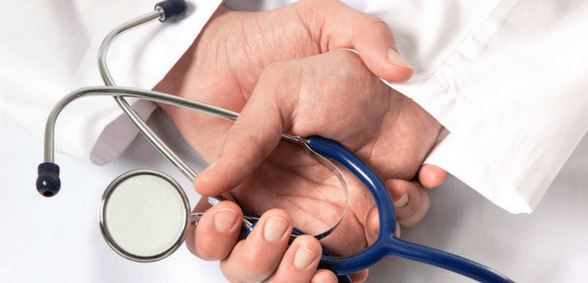 BMA voices its concern over London partnership that could adversely affect patients and lead to a higher workload, particularly in GP referrals
The BMA is concerned about a lack of transparency regarding a health partnership in London which could see treatments such as hip replacements and cataract surgeries restricted across the city.
The London Regional Council segment of the BMA has objected to it only being given a fortnight to feed back on draft policies of the 'London Choosing Wisely programme', a clinically-led review of evidence by the Healthy London Partnership which may see some essential treatments – including hip and knee replacements, cataract surgeries and back pain interventions – stripped back in the capital.
The restricted time limit of two weeks gives doctors very room to voice their concerns about the outcome of these policy drafts, meaning there will most likely be no meaningful engagement with the professional medical community on the proposed changes. The sad reality of this is that clinical independence is undermined and patients may have to wait even longer for treatment.
With heavy pressure already on doctors, this could lead to a higher workload, particularly in GP referrals.
BMA London regional council chair, Dr Gary Marlowe, said: "It would be worrying if the short time-frame we've been given to give our input on changes to health services in the capital was an attempt to push through these unpopular restrictions which will have a long-lasting impact on patients.
"This brief window of consultation does not allow for the necessary engagement and clinical input to ensure the best possible outcome and reduced risks to patient safety. Worryingly, it doesn't seem like there has been any meaningful attempt to liaise with patients either.
"People expecting key interventions like hip surgery will be adversely affected, and it's unfair that they could be denied treatment ordinarily available elsewhere.
"Given the current pressures on GP practices, the additional workload and demand – particularly in GP referrals – these changes could entail will add an additional layer of bureaucracy at a time when resources are in short supply.
"This is, again, another example of how inadequate funding is impacting patient care and depriving patients of treatment is not a long-term, sustainable solution."
Don't forget to follow us on Twitter, or connect with us on LinkedIn!