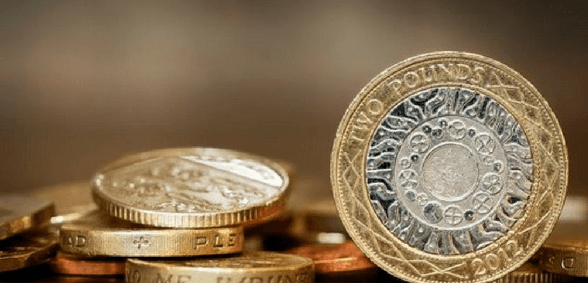 CREDIT: This story was first seen in The Gazette
Missed appointments with GPs, practice nurses and other healthcare workers cost the Fylde coast NHS around £250,000 a month, The Gazette reports.
Patients here missed almost 7,000 sessions – an average of 191 at each of the 36 practices in Blackpool, Fylde and Wyre in December, new figures have revealed.
The wasted cash, which equates to £3m a year, could have paid 12 nurses' wages for a month, funded 29 heart bypasses, or 45 hip replacements. It comes at a time health bosses are being forced to make millions of pounds of savings, including axing some treatments and prescriptions, and when 50% of patients reported struggling to see their own doctor.
GPs have now called on people to cancel appointments they don't have any intention of going to.
Dr John Calvert from the Waterloo Medical Centre, where 281 slots were missed in December, said: "We know that in this modern age, people lead very busy lives and sometimes forget about appointments.
"But missed appointments in general practice cost a great deal of time and money at a time when we are desperately short of both.
"And for those patients who do have an appointment booked they do not need, someone else could make use of that appointment rather than having to wait.
"All we ask is if you have an appointment booked and for whatever reason you no longer need it, or you can't make it, please call and let us know so we can give that appointment to somebody else."
There are 11 GP vacancies at 11 of the 18 practices in Blackpool, The Gazette revealed last month, while the resort has the fewest number of GPs per 100,000 people in England.
Glenroyd Medical Centre, which has practices in Bispham and Whitegate Drive, Blackpool, has admitted it is 'having issues maintaining' its services because of a GP shortage and rise in patients, documents revealed, while the Royal College of GPS spoke of a 'relentless' workload, with a survey of 900 GPs across the UK finding that each deals with 41.5 patients a day.
Independent patients' group Healthwatch Blackpool recently spoke to 38 patients at Elizabeth Street Surgery, where 236 appointments were missed in December, and said 57% said they found it difficult to book an urgent appointment.
Some 39% said they struggled to get a routine slot. The county-wide group, Healthwatch Lancashire, said in a report that half of the patients they spoke to in waiting rooms at 25 surgeries said they were struggling to get a same-day appointment, while 21% said it was hard to even get a routine one.
Chief executive Sheralee Turner-Birchall said the problem 'echoes local and national issues'.
Dr Tony Naughton, from The Thornton Practice, said the figures released by commissioners on the Fylde coast are 'particularly worrying' considering there was a fall in missed appointments in December, 'and so actually show a better picture than normal'.
Dr Naughton, who is also clinical chief officer at Fylde and Wyre Clinical Commissioning Group, which is responsible for organising and paying for residents' healthcare, added: "If we take this figure and multiply it to cover the year that is around £3m, which is money that could be much better used elsewhere within the health economy.
"We recognise that it may not always be possible for people to notify their practice they are unable to attend, however we would be grateful if you could make every effort to do so as this will allow another patient to be seen.
"With health services facing high levels of demand this winter, this is one way we can all help to protect the NHS. It only takes a minute to make that call."
Last year, a survey found more than half of GPs would back plans to fine patients for skipping appointments, as it was revealed no-shows cost the health service almost £1bn a year.
Health secretary Jeremy Hunt has previously said he backed the idea 'in principle', with 13 million GP appointments and six million nurse practitioner appointments missed each year.
Some practices on the Fylde coast send out text message reminders ahead of appointments, including Stonyhill Medical Practice in Lytham Road, South Shore, where 405 were missed in December.
Others may receive a warning if they miss 'multiple appointments in a short space of time', a spokesman for Fylde and Wyre CCG said, and could even be removed from their practice's list.
A new app – MyGP – has been launched to allow patients to receive reminders and cancel unwanted appointments, while a publicity campaign will also be launched. Messages will be posted to social media, and posters will be put up in practices, the spokesman added.
Don't forget to follow us on Twitter, or connect with us on LinkedIn!