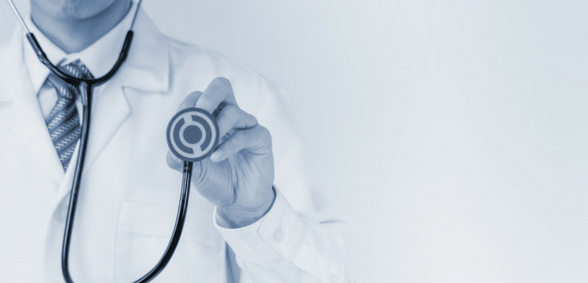 The Care Quality Commission (CQC) has published a report – Beyond barriers – which brings together key findings and recommendations for change to how older people move between health and adult social care in England. Practice Business takes a closer look – considering the role of GPs
Beyond barriers brings together the findings from 20 local authority area reviews exploring how older people move between health and adult social care services in England. Older people have complex and long-term care needs that need more than one professional, and more than one service – which, most often, includes their general practice. Their experience – and the quality of care that they receive – depends on how well services work together – collaborate – with and for them, their families and carers.
Recommendations from Beyond barriers
The CQC's report, while highlighting good examples of collaboration across different organisations, sets out recommendations aimed at improving how organisations and professionals work together to support older people to stay well – and to stay out of care. The recommendations include:
The development of an agreed joint plan created by local leaders for how older people are to be supported in their own homes, helped in an emergency and then enabled to return home.
Long-term funding reform, underpinned by a move from short-term to long-term investment in services, and from an activity-based funding model towards population-based budgets.
A single joint framework for measuring the performance of how organisations collectively deliver improved outcomes for older people. This would operate alongside oversight of individual provider organisations and reflect the contributions of all health and care organisations.
The development of joint workforce plans, with more flexible and collaborative approaches to staff skills and career paths. National health and social care leaders should make it easier for individuals to move between health and care settings, enabling people to work and gain skills in a variety of different settings so that services can remain responsive to local population needs.
New legislation to allow CQC to regulate systems and hold them to account for how people and organisations work together to support people to stay well and to improve the quality of care people experience across all the services they use.
Where general practice sits in Beyond barriers
Key to establishing the role played by general practice in the care of older people as they move between care and social care is having access to general practice and to their GP. It is well known that general practice is most often a person's first point of contact when accessing NHS care. The CQC's review of services recognised general practice as central in the early identification and management of health problems and preventing older people from needing hospital care.
However, the review found that, while quality of care in general practice is generally high, the workforce is stretched and this is impacting on people's access to their GP. The paper notes that in some cases the GP workforce was unstable and, in a few, this had led to the closure of GP practices – which, ultimately, resulted in patients having difficulty accessing their GP.
Of, course, not being able to access their GP was a barrier to getting the right care and support and the right time and could lead to people relying on hospital services, the CQC noted. Access to out-of-hours care was also critical to this and the report found that access to this support varied and that in some areas it wasn't adequate.
The impact of reduced GP practice staff
CQC analysis suggests that lower rates of GPs and primary medical services (PMS) care staff per registered patient may be associated with higher rates of attendance at A&E by older people. Data also shows that while the majority (over 80%) of older people have good experiences making GP appointments, this has declined in recent years and the analysis indicates poorer experiences making GP appointments may be linked to higher rates of older people attending A&E.
Extended access to GP services
The national drive to provide seven-day services has been recognised in general practice and extended access is rising substantially, the CQC acknowledges and highlight that by October 2018 clinical commissioning groups (CCGs) are required to provide extended access to GP services for 100% of their populations. In March 2018, 40.9% of GP practices across England that responded to NHS England's survey of extended access said they offered full provision outside of core contractual hours, an 8.5 percentage point increase on the previous survey in September 2017. This means that almost four in every 10 (22.6 million) people registered with a general practice have access to a GP appointment outside of core working hours.
While extended access is rising, in some of the systems reviewed by the CQC, there was still a need for improved commissioning in primary care to maximise the potential of general practice's impact on improved outcomes for people. In the face of capacity challenges, the CQC noted that collaboration and innovation in general practice were helping GP services to meet the needs of people in their communities. For example, general practices working as a collaborative hub to provide evening and weekend access. In one neighbourhood team model, GPs were starting to proactively work together around prevention to ensure more people were treated in the community.
Don't forget to follow us on Twitter, or connect with us on LinkedIn!