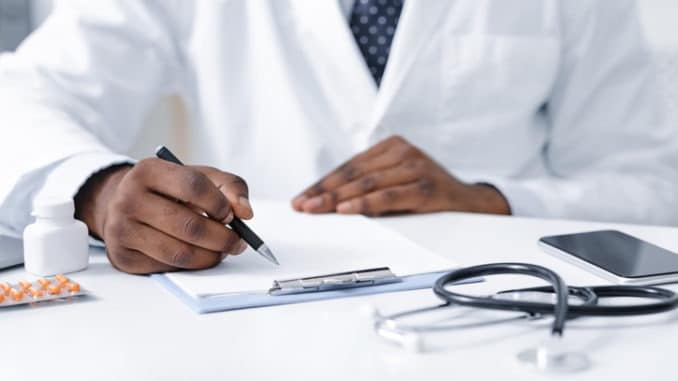 As reported by BBC news, many doctors from black, Asian and minority ethnic backgrounds say key risk assessments have still not taken place, or have not been acted on
About 40% of UK doctors in the UK are from BAME backgrounds, yet 95% of the medics who have died from coronavirus were from minority backgrounds. The NHS said last June that its trusts should offer risk assessments to staff. But hundreds told a poll for BBC News that they were still awaiting assessments or action.
The British Medical Association (BMA) says the government has a duty to protect ethnic minority doctors. Of 2,000 doctors who responded, 328 said their risks hadn't been assessed at all, while 519 said they had had a risk assessment but no action had been taken. Another 658 said some action had been taken, with just 383 reporting their risks had been considered in detail and action put into place to mitigate them.
Doctors were polled via a questionnaire sent to BAME medics across the UK via 70 medical associations on behalf of BBC News in January. One of those who responded was Dr Temi Olonisakin, a junior doctor in London who has Type 1 diabetes. She had her risk assessment early on in the pandemic.
"It was as comprehensive as a side A4 paper can be," she says.
"I think for a lot of people it felt more like a tick-box exercise, and one that could be used to say: 'We've done what we need to do to make people feel safe' – but I'm not sure in reality that's how people felt."
Dr Olonisakin scored high risk on her assessment and it was recommended that she limit patient contact. But during the second wave of the pandemic, she was working in an acute medical unit and had problems getting her risk assessment implemented.
"I had to do a lot of chasing and occupational health weren't as helpful as they could have been.
"It took a few weeks for me to be moved off patient-facing work. I felt I really had to fight for my safety."
"It was very stressful. I was very aware of the dangers of working in hospital and possibly picking up virus and what that could mean for me."
BMA chairman Dr Chaand Nagpaul said it remained vital that risk assessments happened and were acted on, and weren't a "tick-box exercise".
He added: "What's at stake here is serious ill health, and potentially death."
Several doctors reported difficulties in getting redeployed, and that it appeared easier for white doctors to avoid patient-facing work.
Dr Nagpaul said there were "longstanding inequalities" within the NHS.
"Career progression isn't great for BAME doctors, so they tend to be in patient-facing roles more than white doctors, and more of them have been on the frontline during the pandemic."
NHS England said it had written to all hospital trusts and Clinical Commissioning Groups last June, asking them to undertake risk assessments for BAME staff within four weeks – and that most BAME doctors had been offered them.
A spokesperson said there had been more than a million risk assessments of staff, with 95% of those from BAME backgrounds having had one.
He added: "Every employer is required to support workers who raise discrimination issues" and that trusts had to "help ensure that NHS staff feel safe to speak up".
NHS bodies in Scotland and Wales said they had also implemented measures to address the concerns of BAME staff.
One GP, who wanted to remain anonymous, told the BBC the PPE (personal protective equipment) she was offered wasn't adequate.
The doctor, who has had to take time off work after developing long Covid, said: "I was working in walk-in centres at the time, and was only given basic surgical masks and an apron to use.
"At no point during the pandemic was I offered a risk assessment. I asked for technology to do remote consultations but was told it was oversubscribed.
"Working during the pandemic was so stressful – I feel burned."
Dr Leon Francis, a psychiatrist who set up the Black Medics Forum at the end of last year, said the pandemic had been "another assault on the mental health of black doctors".
He added: "People have spoken about pressure to work – but they don't want to say anything that might rock the boat."
More than 700 doctors who took part in our research said they felt discriminated against by colleagues or managers during the pandemic; and a further 700 said they felt bullied at work. Dr Nagpaul said that echoed the BMA's own research.
"BAME doctors are more fearful of speaking up about issues in workplace because of the repercussions it might have on their careers.
"What's required is a cultural transformation within the NHS, where there is equal experience, equal support and equal opportunity. This is a lesson that must be acted upon now."
NHS England recommends a number of tools to calculate an individual's risk, one of which is the SAAD Scorecard that was created in memory of Dr Saad Al-Dubbaisi, a GP from Bury who died from the virus last year. His daughter Zainab, a medic herself, said it was vital doctors were assessed.
"Now that we have identified that there's an increased risk of severe disease and mortality for BAME people, it's important these tools are used to identify at-risk healthcare workers so that they can be protected."