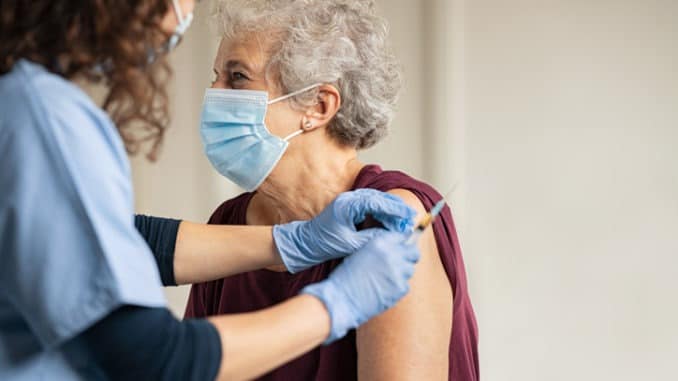 As reported by BBC news, all over-50s and everyone who is at greater risk from COVID will be offered a vaccine by spring, under new Welsh government plan
A vaccine strategy unveiled by health minister Vaughan Gething aims to offer all adults a jab by the autumn. It comes after criticism that the rollout of the vaccine has been slower than in other parts of the UK.
The latest figures show 86,039 doses had been administered by 22:00 GMT on Sunday. A total of 327,000 doses – 280,000 of the Pfizer-BioNTech vaccine and 47,000 doses of the Oxford-AstraZeneca jab – have now been delivered to the Welsh NHS.
The figures mean 2.7% of Wales population has so far been vaccinated – compared to just over four per cent in Northern Ireland, about 3.5% in England and three per cent in Scotland.
Across the UK nearly 400,000 second doses have been administered, including 374,613 in England, 79 in Wales, 13,949 in Northern Ireland and, as of January 3, 36 in Scotland.
Gething admitted the rest of the UK had "gone slightly faster than we have", but said the latest vaccinations figures showed a "significant acceleration" in the rollout.
The Welsh Conservatives accused the government of a "stuttering start", while Plaid Cymru said the plan was "late in the day".
Everyone over 70, all care home residents and staff, and front-line NHS and social care workers will be offered a jab by mid-February, under similar timescales to other UK nations. The Welsh Government's vaccination plans aim to cover 2.5m people by September, with vaccines supplied by the UK government.
Gething said: "Delivering this vaccination programme to the people in Wales is a huge task but an enormous amount of work is going on to make it a success.
"We are making good progress with thousands more people being vaccinated every day."
The plan sets out a series of "milestones" for the vaccine rollout in Wales – all depending on the supply of vaccines approved for use.
At a press conference, Gething said the government aimed to vaccinate:
all Welsh Ambulance Service staff by 18 January
all those living and working in care homes by the end of January
the rest of the top four priority groups – front-line health and social care staff, everyone over 70 and people who are extremely clinically vulnerable – by mid-February
everyone over 50 and those at greater risk because they have a underlying health condition by the spring
all "eligible adults" by the autumn
Gething said 700,000 people would be vaccinated by mid-February.
According to the plan, the number of GPs' surgeries delivering vaccines will be increased from around 100 to more than 250 by the end of January.
The number of mass vaccination centres will increase in the next couple of weeks to 35, according to Welsh Government's plan.
One of those is Margam Orangery, in Neath Port Talbot, where about 500 people will be vaccinated each day.