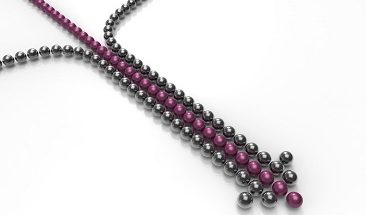 The process of single surgeries banding together and forming 'super surgeries' is one that requires careful planning. Andrew Smith, corporate partner at Shakespeare Martineau LLP, provides timely advice on the advantages of sharing resources, economies of scale and how to implement a legal structure suited to the business interests of the new organisation
Working at scale is becoming the norm across the NHS as consolidation and integration continues to take hold of the sector. Mergers of GP practices is giving rise to 'super surgeries', where multi-speciality community providers see groups of GPs join with nurses and other health and social care professionals to create a more integrated approach to out-of-hospital care.
Although there are a number of specific issues that are particular to GP practices in many respects merging GP practices is much like merging businesses in any other industry; the key to success is careful planning of both the merger itself and post-merger integration.
Avoiding potential disputes
There are lots of benefits from merging practice but there are also a number of agreements that need to be negotiated beforehand. These include property contracts and employee and HR provisions, as well as senior-level agreements, responsibilities and management processes. Without careful consideration, a clear objective and future vision for the enlarged practice owners of GP surgeries could face costly hold-ups and potential disputes. Additionally, being clear on the anticipated benefits of merging will help to ensure that the interests of each party are protected, particularly when making financial contributions or bringing assets to the arrangement.
Mergers also provide an opportunity to gain a strong position in a changing marketplace where new private entrants are acquiring GP practices through CCG contracts. By sharing resources, such as premises and administrative work, practices can take advantage of economies of scale and share their knowledge and staff. In doing so, administration and staff costs can be reduced while a 'best practice' approach can be adopted across a larger patient network.
Where contractual agreements for premises are concerned there may be break clauses to negotiate and stamp duty or capital gains tax charges to consider when looking to consolidate property costs. Buying, selling or developing new sites, for example, can provide opportunities to streamline agreements, cut operating costs and deliver efficiencies.
Assessing existing contracts
No matter the reasons for merging, many practices will face the same concerns when moving to super surgery status. Merging or dissolving existing, cumbersome contracts, such as those with CCGs or GMS contracts, can cause significant delays to normal working practices and make the transition process more complex. Although a super partnership can commence with a number of separate contracts in place, a thorough initial assessment of all existing contracts will better-prepare the organisation to make changes that support its strategic direction post-merger.
When considering merger options a thorough analysis of which legal structure will suit the needs of both the business and local patient community is vital to ensuring the merger is worth the effort. For example, a partnership agreement between each partner at each practice may suffice when forming a super partnership and, in a standard partnership model, the individual partners are usually all equally and personally accountable for the liabilities and losses of the partnership they are involved in. However, such a full-blown merger may not appeal to all groups of GP practices who are keen to preserve some level of autonomy.
Don't forget to follow us on Twitter, or connect with us on LinkedIn!