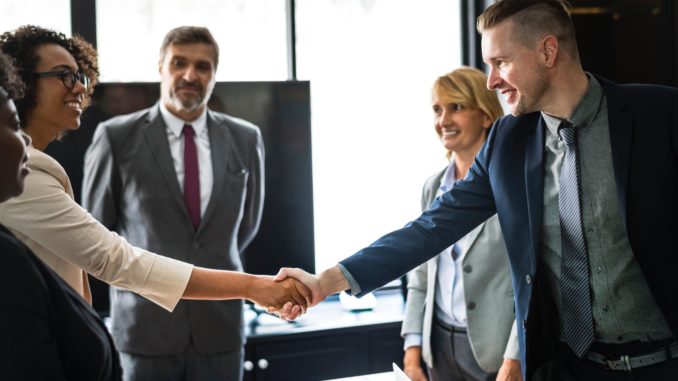 Primary Care Networks (PCNs) are a core focus of the recent NHS Long Term Plan and the five-year GP contract framework, both published in January 2019. It's a complex area, and practices have been left with many questions. To help bring some clarity, we have collected as many queries as we could find and posed them to James Gransby, head of healthcare at chartered accountants MHA MacIntyre Hudson 
How do you define a primary care network (PCN)?
The exact wording from the Long Term Plan is: '… £4.5 billion of new investment will fund expanded community multidisciplinary teams aligned with new primary care networks based on neighbouring GP practices that work together…'
NHS England say, 'Primary care networks build on the core of current primary care services and enable greater provision of proactive, personalised, co-ordinated and more integrated health and social care.'
Both publications make it clear that the aim is to achieve fully-integrated, community-based healthcare provision for patients.
What size are PCNs?

Typically, they will have list sizes of between 30,000 to 50,000 patients.
They are expected to have a minimum of 30,000 patients other than in very exceptional circumstances. For example, in a rural location, where geography gives a natural grouping of practices with fewer than 30,000 patients combined, this may be permitted.
The upper figure of 50,000 is set to avoid them becoming too large but, again, if there is a solid reason for them to exceed this figure – such as being in a highly-populated area – then this may be permitted.
In some circumstances, a PCN could be as few as just two practices coming together if they already have a large list size each. In other circumstances, perhaps up to eight or nine small- to medium-sized practices could collaborate in an area.
Can I choose which PCN my practice will join?

To a limited extent, yes, but, fundamentally, they are designed with the needs of the local population in mind. This is by far the greatest determining factor.
Historically, some neighbouring practices may have worked within different groupings (such as federations) but now they will be drawn together to cover a much more defined locality, rather than an overall 'patch'. The important aspect is that there are no gaps left that patients could fall into between neighbouring networks.
Who will form them?
The responsibility lies in the locality in which they are based; either the CCG will form them or an existing vehicle (such as a federation) will be used.
Depending on the area, the CCG or NHS England will need to give approval and sign off for the grouping of practices included in each PCN.
How is a PCN different from previous incarnations of network models?
PCNs share many attributes with other initiatives – such as the primary care home model – but they are more strictly defined, and the funding flows have greater clarity.
What is the timeline for introduction?

PCNs must be registered with the relevant CCG by 15 May 2019, having identified exactly which practices are involved and the geographical area covered. A comprehensive, 100% geographical coverage by PCNs needs to be in place by 30 June 2019 at the latest in order to meet the network contract DES criteria.
How will the PCNs receive money?

Under the contract, £1.50 per patient, per year will be paid to the PCN – typically giving some £45,000 to £75,000 for running costs. Many CCGs will also provide additional funding, as well as support from their staff.
Will practices get money for joining a PCN?

Practices will be paid for their involvement in the PCN via a global sum, expected to amount to £14,000 per year for a typical practice.
How will PCNs be governed?

They will be led by a clinical director – most likely a local GP. The role will be funded at 0.25 WTE – which adds to the £1.50/head network funding to create a funding total of £2.01/head in 2019/20.
Model governing documents will be supplied.
Is it mandatory for my practice to join a PCN?

Whilst not mandatory, there is a strong expectation that there will be extremely few practices choosing not to join one, not least due to the financial incentives in place.
Whilst not mandatory, there is a strong expectation that there will be extremely few practices choosing not to join one, not least due to the financial incentives in place.
Every patient must be covered by a network and so, if a practice decides not to join, then coverage must still be provided by the PCN for that practice's patients.
As of October 2018, 88% of practices were already part of some form of network and so, in many cases, this will give the natural grouping needed to qualify as a PCN.
What resources will be available within the PCN?

As already explained, each PCN will receive £1.50 per patient as a network financial entitlement.
Sharing staff within a locality is a strong underlying theme. NHS England expects that a typical network will have five clinical pharmacists, three social prescribers, three first contact physiotherapists, two physician associates and one community paramedic by 2024.
There is obviously the question of where all these staff will come from, which has yet to be answered.
Will they work?

Time will tell, but the vision appears to be built on solid foundations.
Workforce is fundamental to the success of PCNs; efforts to address this must first succeed in order for networks to deliver the ambition set out for them.
James Gransby is Head of Healthcare at accountancy firm
MHA MacIntyre Hudson
and is also an executive Board member of the Association of Independent Specialist Medical Accountants (AISMA).
Don't forget to follow us on Twitter, or connect with us on LinkedIn!