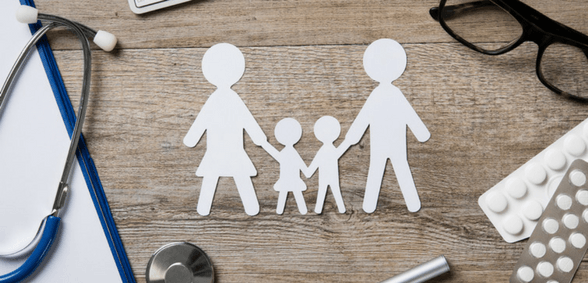 New research reveals that more than four in five (85%) people would be concerned about staffing levels if a loved one required NHS hospital treatment
The study, by the Independent Health Professionals' Association (IHPA), looked into public perceptions on the current state of the NHS and found a general consensus of unease amongst UK taxpayers with regards to care provision within the service.
Almost nine in 10 (86%) UK residents say that they feel patient safety is at risk due to funding cuts, with the service having less money to fill both permanent staff and plug short term staffing gaps with locum workers.
The overwhelming majority (90%) of the population also worry that stretching the current NHS workforce more thinly will have a negative impact on quality of services they receive and want the government to react to this.
Encouragingly, however, more than half (56%) of the public stated that they have never had an unpleasant experience with NHS staff and a further 78% said they have never had an unpleasant experience with locum healthcare workers.
Ben Itsuokor, consultant surgeon and president of the IHPA, said: "Despite best efforts from staff across the NHS, patient care is at breaking point due to circumstances out of their control; namely ongoing funding cuts. This is leaving working hours increasingly stretched, with individual trusts struggling to meet adequate standards of service.
"Clearly, issues of funding are not perceived to have had a detrimental effect on the attitudes of staff at grass roots, who are still working hard to maintain a strong work ethic across the board. This is heartening, but – with experts predicting that cuts by many Trusts will be unavoidable in the near future – it is becoming increasingly strained.
"Medical staff are leaving the NHS in droves, citing intense workload pressures and an inability to provide appropriate patient care as key reasons for departure. It's time for the government to take this seriously and plug the funding gap before even more damage is done."
View the report in full here.
Don't forget to follow us on Twitter, or connect with us on LinkedIn!